BY SOMREETA MUKHERJEE
So all you have got is 24 hours and you wish to explore Kolkata, right? Well, though it is indeed difficult to get the real flavor of Kolkata in only 24 hours, here is how you can make the most of it! Keep reading to know everything you should do in Kolkata if you have only 24 hours in hand!


EARLY MORNING AT GHAT BY HOOGLY
Start your eventful day in Kolkata with a visit to the colonial ghats by the Hoogly River. Head for the Princep Ghat which is superbly maintained.  The stunning Greek inlays, the superb white columns with that Gothic flavor and the imposing Vidyasagar Setu that towers over it-Princep Ghat is such a wonderful place to experience morning in Kolkata. Start your day as early as 5 a.m. so that you can enjoy every bit of your stay in Kolkata.
MORNING AT VICTORIA MEMORIAL HALL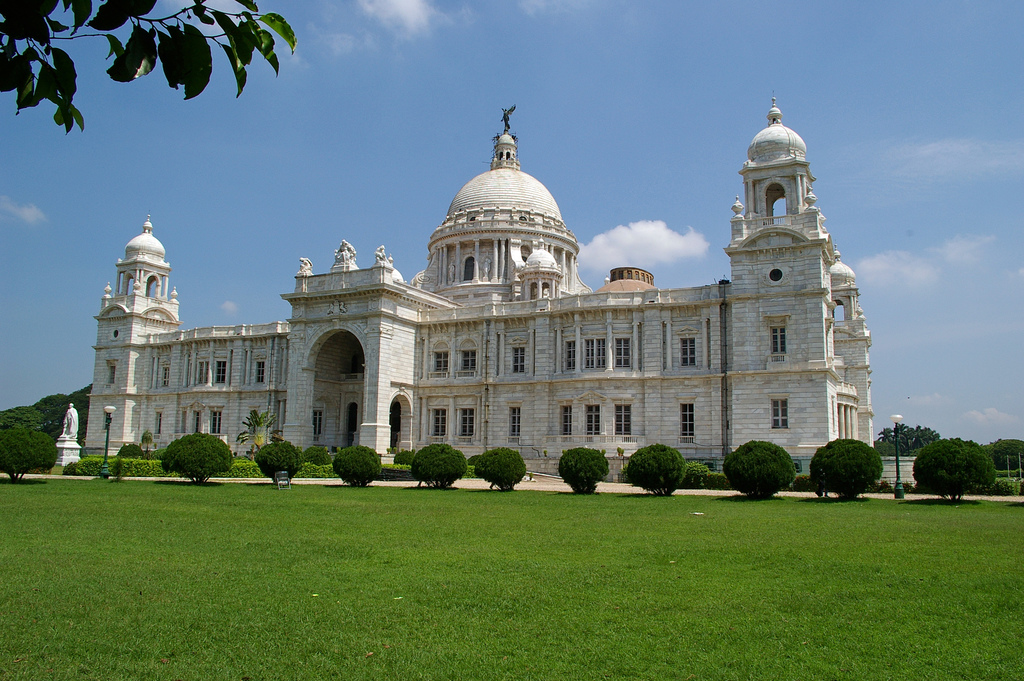 After your first morning experience, head for the Victoria Memorial Hall. It should not take more than 15 minutes to reach you there. The lush greenery, the well-manicured gardens and the majestic Victoria Memorial Hall- it is surely a morning walkers' paradise. Take a stroll and enjoy the fresh air. You are all set for your day in Kolkata.
BREAKFAST AT FLURY'S

One of the classic haunts for food lovers in Kolkata, what can be better than having your first meal of the day at Flury's in Kolkata? A legendary breakfast place at Park Street, Flury's offers you English Breakfast, Jogger's Breakfast and even Continental choice of breakfast. Egg, bacon, sausage, hash brown, tea, coffee- it is surely a sumptuous spread! Don't miss it out. Get over with your breakfast by 8.30 a.m.
TAKE A TRAM RIDE TO EXPERIENCE THE 'OLD WORLD CHARM' OF KOLKATA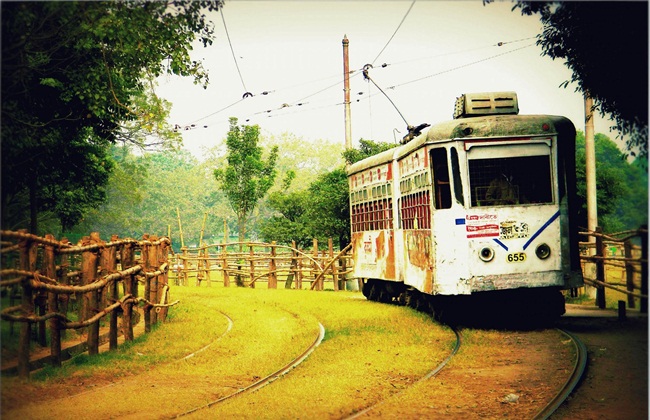 Kolkata and Trams are synonymous. Don't forget to get a tram ride by the vast stretches of Kolkata Maidan. Even better, head for College Street which is also known as 'Boi Para' if you are a book lover at heart. As you reach the place, you might just lose yourself to the world of books. Crammed with book shops and books, you can surely get some real good bargains. After your book buying session, head for the Indian Coffee House. Although breakfast was done only 2 hours back, I am sure you won't mind ordering a Chicken Cutlet or Mutton Afghani along with some coffee as you sit and enjoy the intellectual essence of Central Kolkata. After so much of book searching and book browsing, you surely deserve this treat! After your stint in Indian Coffee House, head for Paramount sherbet corner. Well, I do understand it is not possible for you to gulp down that glass of sherbet just as you are trying to get over your Cutlet and Coffee. So, avail the take away service and buy a bottle of sherbet that you can relish at your convenience.
A VISIT TO HERITAGE BUILDINGS
Plan a quick visit to the Jorasanko Thakurbari, the house of the famous Bengali writer of international fame-Rabindranath Tagore. Go further north and take a stroll around Shobhabazar Rajbari. Kolkata has several heritage buildings. But due to time constraints it is better to keep it short. Try to keep it within 2 hours.
KOLKATA METRO AND SARI SHOPPING
Take the Kolkata metro from Shobhabazar to Kalifhat. It is going to be a quick journey all the way from North Kolkata to South Kolkata. Get down at Kalighat metro station and take an auto to Adi Dhakeshwari Bastralaya or Tolaram, Jaylaxmi Sarees or P. Majumdar. Make a quick choice and pick a Bengali Tant or Dhakai Jamdani saree which is integrally related to Kolkata. Obviously it is already lunch time, must be 2 or 2.30 p.m. so, time for a lavish spread!
A SUMPTUOUS BENGALI LUNCH
For an extravagant Bengali cuisine, what can be better than 6 Ballygunge Place or Oh Calcutta? Bengali food is all about hilsa, chingri, kosha mangsho and much more. It is a sin to miss out any of them. For detailed information, read about Bengali food and the restaurants that serve authentic Bengali food in Kolkata here.
SHOPPING AT NEW MARKET
Post this late lunch, it is time for some shopping. Head for New Market. It should be 4.30 p.m. by now. A shoppers' paradise that New Market area in Esplanade is, choose anything and everything that steals your heart away. Kurtis, chappals, sling bags, bangles, dress materials or junk jewellery- you get everything here! Don't forget to bargain!
EVENING AND DINNER AT PARK STREET
Back to square one now- you started your day with breakfast at Park Street. Spend your evening relaxing as you browse through the books at Oxford book store while sipping on Darjeeling Tea at Cha Bar. Now, head for Peter Cat for that exquisite continental dinner with Chelo Kebab platter. It is one of those iconic restaurants that Kolkata is famous for. You will love it!
So, with that dinner at Peter Cat, your day at Kolkata comes to an end. Retire for the day as you must be really tired. So, how was your plan for your 24-hours stint at Kolkata? Eventful and hectic, but you will take back the essence of Kolkata with you.
Image Courtesy: Google Images