In celebration of his impressive run as one of comics' most popular characters, we decided to focus at some of the brightest critical highlights from a wonderfully eclectic filmography that looks like it's only begun to tap into his prodigious potential. He is one of our finest modern movie stars, an infinite well of charisma who has been nothing but fearless when it comes to taking risks and laying himself bare. Although he's been kicking off the superhero movie boom and providing a consistent anchor through the various up and downs of the X-Men series, he's also showcased a remarkable consistency over the years – you put him in the front of the camera and you get something worth watching. After nearly 20 years and a slew of X-Men franchise installments, it's time to pay tribute to the actor who is perfectly comfortable singing and dancing, hacking and slashing, wooing Meg Ryan and selling butter. Checkout 10 of his finest films that prove he is among the best:
Kate & Leopold (2001)
Although this is a pretty conventional romantic comedy, one of the reasons why it's watchable, is the actor himself. Playing a Duke who is transported to 21st century New York, he is an utter delight. He seems completely at home in a role that feels like it was made for him. It is an important film in the actor's career as he showed he can be banked upon to impress in this genre too. His looks and general attitude in the film, swept many women of their feet. It is one of the first films that showed Jackman as an actor capable of serious performances. While we've been impressed by Jackman's intensity and charm, we get an opportunity to see a different and warmer side of the actor here. The actor delves into the psyche of the character and it results in an exhilarating as well as affecting film.
X2: X-MEN UNITED (2003)
Given the long odds it faced just getting to the screen, let alone pulling off the transition so successfully, it seemed altogether unlikely that X-Men's inevitable sequel would be able to achieve the same standard, let alone exceed it – but that's exactly what 2003's X2: X-Men United did, both at the box office, where it grossed over $400 million, and among critics, who praised it even more highly than its predecessor. The movie revolved heavily around Jackman and his performance as Wolverine. X2 allowed us to see Wolverine enter full berserker mode as he clawed his way through Stryker's forces. But the movie also began shedding light on this tragic hero's past and his time as a Weapon X test subject. Whether the movie called for pure, unadulterated brutality, biting humor or painful emotion, Jackman nailed it. He further solidified himself as a mutant superhero brought to life on the big screen.
The Fountain (2006)
A far cry from Darren Aronofsky's twisted drama Requiem for a Dream, The Fountain was a beautiful, tragic epic about a man and a woman linked across time in a seemingly doomed romance. Both actors were afforded the chance to play three distinct roles. In one era, Jackman was a Spanish conquistador and Rachael Weisz was his queen. In another, he was a research oncologist and she was his cancer-stricken wife. In the final era, he was a desperate man in the far future struggling to reach a dying star and resurrect his long lost love. Were all three versions the same person? Were past and present mere representations of a man's guilt and turmoil? The Fountain quickly proved to be a must-see for any Jackman fan.
THE PRESTIGE (2006)
The Prestige finally solidified him as a man capable of much more than just superheroes and action. With a plot hinging on a series of progressively more unpredictable twists and turns, The Prestige was bound to provoke a number of divergent responses, but with gross receipts over $100 million and widespread critical acclaim, it packed enough of a suspenseful flourish to earn praise from scribes such as Peter Travers of Rolling Stone, who observed, "there are nifty tricks galore up the sumptuous sleeve of this offbeat and wildly entertaining thriller." In this adaptation of the Christopher Priest novel, Bale stars opposite Jackman in the tale of two early 20th century magicians driven to dangerous lengths in their personal and professional feud.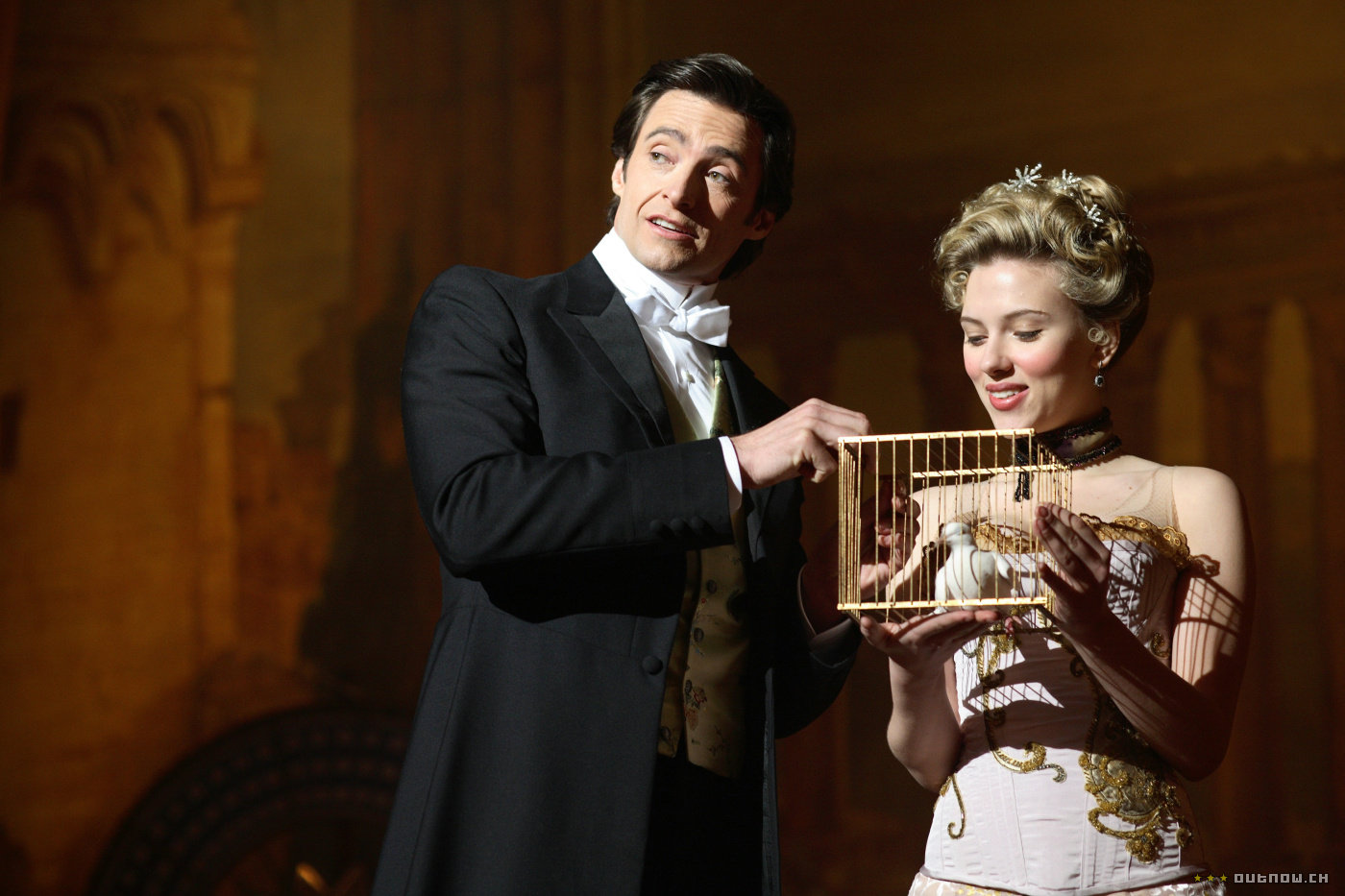 REAL STEEL (2011)
Laced with enough grit to keep from becoming a total CGI fest while still making room for a handful of adrenaline-inducing set pieces, Real Steel earned a somewhat muted response from audiences, who turned out in respectable but not spectacular numbers — and a surprising amount of admiration from critics like NPR's Linda Holmes, who argued, "Real Steel is ridiculous, but it is not dispiriting. If you're going to make this movie, it should be made just this way, with commitment, verve and a complete disregard for physics, robotics and environmentalism." The movie, however, was surprisingly complex; it's actually a family drama with sci-fi overtones, starring Hugh Jackman as a washed-up boxer who becomes a promoter after robot boxers take over, and Dakota Goyo as the estranged son who helps him build a pugilistic machine that'll rule the ring.
LES MISÉRABLES (2012)
An acknowledged singing talent in a cast notably short on them, Jackman earned an Academy Award nomination for his work as the long-suffering Jean Valjean — but Glenn Kenny of MSN Movies thought he "should get a Nobel Prize for the way he carries pretty much the whole undertaking on his shoulders, so protean and virile is his singing and acting throughout." Round up a bunch of dramatic actors, hand them a classic musical, and ask them to sing — live in front of the camera, no less — and if nothing else, you're bound to get points for audacity. Jackman expertly conveyed all the pain and hardship of Valjean's tumultuous life, and he reminded us that he has a pretty swell singing voice to boot. Les Miserables director Tom Hooper courted disaster with this approach to his 2012 adaptation of the Broadway favorite, but emerged largely unscathed, winning a pile of Golden Globes and picking up eight Oscar nominations (including Best Picture) while racking up more than $440 million in worldwide grosses.
THE WOLVERINE (2013)
Director James Mangold had the benefit of lowered expectations when it came time to helm the follow-up, The Wolverine, but the end result — which drew inspiration from a beloved '80s comics story that sent the character to Japan — earned more than a slow clap from critics; as Mick LaSalle enthused for the San Francisco Chronicle, "Somewhere along the line somebody must have had a crazy idea, that The Wolverine required a decent script, and shouldn't rely only on action, audience goodwill and the sight of Hugh Jackman with his shirt off. The team delivers with this one." The Wolverine explored Logan not just as a superhero, but as a tragic figure, a failed samurai, and a man in search of honor and love. Jackman was able to offer his most well-rounded and nuanced portrayal of Wolverine yet, one who continued to bear the weight of his past even as he sought a new life with Lady Mariko.
PRISONERS (2013)
How far would you go to find — or find justice for — your child? That dark dilemma sits at the heart of Denis Villeneuve's Prisoners, a taut 2013 drama starring Jackman as Keller Dover, a father frantic with worry after his daughter disappears. When the police release their first suspect, Dover abducts the man (Paul Dano) and holds him captive, intent on gathering information by any means necessary — even though his prisoner has the mental capacity of a 10-year-old and might not even be responsible for the crime. Surrounded by a stellar cast that included Jake Gyllenhaal and Viola Davis, Jackman anchored this unflinching descent into every parent's nightmare with the palpable anguish needed to make the story tick. "The plot raises complicated moral questions about how far an anguished person will go for the love of a child," wrote Claudia Puig for USA Today. "At the same time, it sets up an intricate, horrifying mystery with breathtaking skill.
EDDIE THE EAGLE (2016)
Actor-turned-director Dexter Fletcher helms the true(ish) story of Michael "Eddie" Edwards. As he sets his sights on the 1988 Winter Olympics, Edwards (Taron Egerton) is taken under the wing of boozy ex-ski champ Bronson Peary (Hugh Jackman). The script leaves no cliche unclaimed in an underdog-comes-good story so saccharine it could dissolve teeth. But that's almost why it works. Jackman's fictional Peary is a functional alcoholic to the point that his alcohol consumption doesn't have any bearing on his behaviour or performance; the character's actual arc, care of both his relationship with Eddie and the shadow of his own former trainer Warren Sharp, is far more satisfactory than the crutch of an easily stashed hip flask. Jackman is as good as ever in a role that he could have sleep walked through, but he puts in more than just an impressive performance. Jackman hits all the easy, expected beats (to our collective delight).
LOGAN (2017)
Logan peers into a dark future for our favorite mutants, with most of the X-Men dead after a mysterious tragedy and Wolverine reduced to working as a driver while caring for an ailing Professor X (Patrick Stewart) and saving up enough money to buy a boat and sail off into aquatic exile. Fate has less peaceful plans for our heroes, of course; in short order, Logan finds himself embroiled in a dangerous plot involving a mysterious lab and a young girl on the run (Dafne Keen). It's a classic Wolverine caper, loosely inspired by the Old Man Logan comics arc, and delivered with all the hard-hitting, hard-R panache fans waited patiently to see — not to mention the vast majority of critics. "Entertaining as they are, Marvel movies aren't expected to be this mature, this dark or this human," wrote Colin Covert for the Minneapolis Star Tribune. "This is a bold, coherent story inspired by a comic book, not slavishly based on it."
That's all folks!