The story crisscrosses the country from Ahmedabad to Delhi to Chennai and then back to Delhi and finally to Chennai again, as the love-birds (Krish Malhotra played by Arjun Kapoor and Ananya Swaminathan played by Alia Bhatt) struggle to get their respective families to accept their relationship. This story is essentially that of two much in love IIM Graduates from two corners of India wishing to have their culturally clashing and hard to woo families completely accept their alluring alliance.
Talking of limitations, 2 States is hamstrung primarily by the vacuity of its pivotal situations and also the film's most enjoyable parts are full of homely jokes and humour, even with partially-racist pot-shots. Romance in a cross-cultural scenario has been a staple fodder to umpteen Bollywood flicks, and 2 states is no different; though the story is highly predictable and appears to be a drag towards the later reels, but the characters who conform to the cultural stereotype, make the film work. This is best illustrated by Krish's possessive, overbearing and boisterous Punjabi-mom(Amrita Singh) who doesn't wait for a minute to offend the prudish parents (played by Revathy and Siva Subramaniam) of Ananya.
When the lead couple seeks to break down the North-South divide and get hitched, they run into a host of stumbling blocks erected by their respective parents. The girl has a mind of her own and knows exactly what she wants to do with her life. But she wants her parents to be by her side when she ties the knot. The girl's music-loving mom and her bank officer dad are a conservative but well-adjusted couple from Chennai. Whereas the boy's New Delhi family is severely dysfunctional and ugly spats between the parents are a daily occurrence. Krish shares a tumultuous equation with his father (Ronit Roy) who has serious anger management issues and abuses his mom in drunken stupor. Yet 2 States is just as much a film about a boy who wants to give his ex-soldier dad a hug; sadly, the old man is an ogre. He drowns himself in alcohol, and does nothing at all that could give his son a reason to take him into a warm embrace, (watch the film till the end though).
The director's straight lifts from the book's one-liners provide enough doses of good humor.
Debutant director Abhishek Varman's adaptation of Bhagat's characteristically superficial but dispiritingly popular story is at best a pretty looking film with a likeable young lead pair that thrives on staying within their limitations. The unabashed shallowness of a Chetan Bhagat book meets the inane glitter of a Sajid Nadiadwala-Karan Johar production in 2 States, and the film works; the result being the creation of a third state, the state of overpowering indolence. "Story mein hero na ho, story hero honi chahiye" (the story need not have a hero, but the story should be the hero), the male protagonist declares airily to his girlfriend. And 2 States does have a hero ~ handsome, bespectacled, earnest, ambitious and worth your attention.
To his credit, Ronit Roy brings effortless competence to the table. He offers scope for logical character development and the character that he etches out is endearing enough, if not entirely convincing.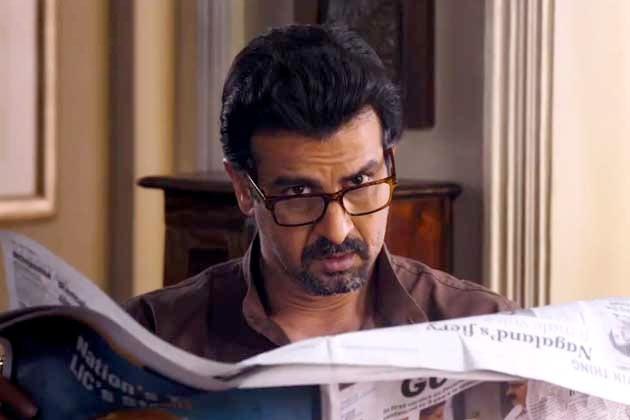 The movie successfully manages to reel off the present marriage-related predicaments in India.