Although Neha Dhupia began her acting career with the 2000 Malayalam flick Minnaram, with Harry Baweja's Qayamat she debuted in Bollywood. Post her performance in this action-flick, the actress has subsequently appeared in several successful films, including Julie, Kyaa Kool Hai Hum, Chup Chup Ke, Shootout at Lokhandwala, and Singh Is Kinng.
Year after year, the glitzy and glamourous Neha Dhupia has proved to be a great actress. The Hindi film fraternity was introduced to a new beauty queen who had won the Femina Miss India 2002 pageant. She is one of the most prominent faces in Bollywood and has continuously proved herself to be a great actress.
Check out the five must watch films of this talented Indian beauty:
Julie (2004)
There was lot of hype and influx about the glamorous actress' poster in this Deepak Shivdasani erotic drama. Here's a tale of a hooker that hooks you. Go with open eyes and mind and you will come away an enriched person from this elevating film about a fallen woman.
The film relies entirely on Dhupia and she does not disappoint essaying the titular role. Neha plays a girl-next-door from Goa who becomes a call-girl because of harsh fate. This film provided Neha with a wide scope as an actress. One can see her in plenty of emotionally dramatic scenes, as well as scintillating moments.
Chup Chup Ke (2006)
Post Garam Masala, with Akshay Kumar and John Abraham, Neha stars in another Priyadarshan laugh riot. She is featured as a prominent character in this razzmatazz with Shahid Kapoor and Kareena Kapoor. Neha's character, Meenakshi is the cousin of the mute and deaf, Shruti (played by Kareena Kapoor) who is in love with Jeetu (played by Shahid Kapoor), a guy faking to be mute and suffering from hearing impairment. Neha Dhupia showed us her Indian side in the role of a typical gujju girl in the film. She looked lovely in the pastel salwaar-suits. One repeatedly falls in love with Neha's pristine avatar and heart-touching expressions as she dances in the film's superhit songs!
Ek Chalis Ki Last Local (2007)
Amidst all the uncertain rains and the mid-night hour are Nilesh [Abhay Deol] and Madhu [Neha Dhupia] who are trying to reach their homes after missing their last local at 1:40 AM. Next train arrives at 4:10 AM and at least one of the two gets richer by 2.5 crores. And in these 2 hours 30 minutes, they meet people' who change their lives forever. At first glance, Neha's look is pure tacky. The green and orange low neck kurta along with cheap jewellery makes her look tasteless. But as the plot unfolds and her role as a prostitute comes to light, we think she was thoroughly convincing. Neha Dhupia not only dons the gaudy act in a dismal manner, but also simply stands-by as a passive bystander and gives a candid performance, while the director lets loose mayhem on the screen with his ensemble cast. The faint and dark humors take you by surprise and so does the mystery and thrill. It's a super-insane plot that is composed of absolutely eccentric sub-plots.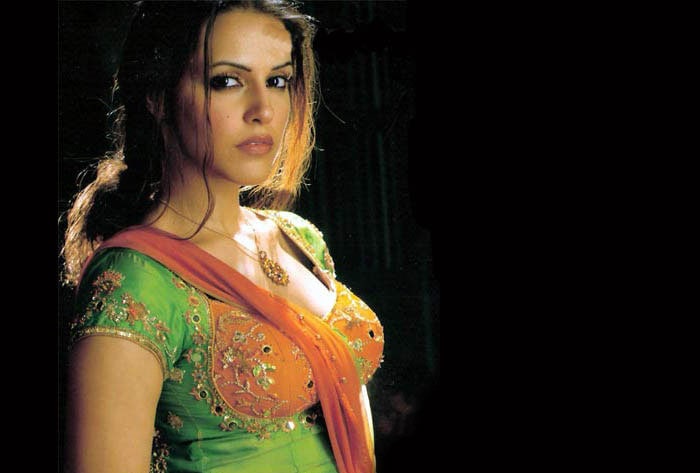 Singh is Kinng (2008)
Singh is Kinng narrates the story of the clumsy and chirpy village-boy, Happy (played by Akshay Kumar) who steps into the shoes of a mafia don (played by Sonu Sood). Katrina Kaif essays the feisty yet comical lawyer, Sonia, who has an affluent boyfriend Puneet (played by Ranvir Shorey).
Neha plays the role of an associate of the don. Her character has been lauded as 'engaging' in Taran Adarsh's movie review, and rightly so! Neha Dhupia proves herself in latter reels; her fierce yet humorous avatar is one which wins our hearts! She is likeable and consistent in the skin of her role. Neha Dhupia gives off the unmistakable air of a world-weary femme fatale.
Moh Maya Money (2016)
The film is about an ambitious and crooked real-estate broker Aman Mehra (played by Ranvir Shorey) who misuses money from the firm he works for and gets involved in scams. But the earnings of his swindles are not sufficient for his greed. When he becomes aware of a major deal in his company, he passes it on to a small-time real estate broker and a thug, for a bigger piece of the pie. After getting involved in a white collar crime, things get out of control.
Neha, essaying the role of Divya, Aman's wife, surprises the audience. From love to hatred, she depicts a range of emotions. Neha Dhupia has a very intelligent, expressive face and great screen presence. Here she gives a single-note performance: emotionally taut, a bit drawn in and forever on the edge of getting irritated. She looks great throughout.
That's all folks!