The story begins in Warsaw in Poland where Shaina (Jacqueline Fernandez) is asked by her parents to go and pick up Inspector Himanshu (Randeep Hooda) to talk about a probable marriage alliance between the both of them. Shaina and Himanshu are however not interested. On the way from the airport, Shaina explains the story of how she met Devi Lal Singh and how she initially hated him and later how they fell in love.
Salman essentially plays his own larger than life character on screen, Devi Lal Singh, good at heart, bristling with physicality and a balls out crazy genius. He is someone who can do anything and everything ~ a scientific genius as his horde of degrees and doctorates prove; he can do daredevil stunts on fast bikes and also jump across skyscrapers.
In short this man is more superhero material than the entire Avengers team combined, and everyone in the film, including his father (Mithun Chakraborty) and even the police cop chasing him is almost reverential in their love for Devi. He has one condition for his superhero-giri though ~ he should get a kick out of it, an adrenalin rush.
Devi Lal's thirst for kicks and his own pride nips his budding romance with the always impeccably dressed psychiatrist Shaina. But then, do women really matter in a Salman movie for his fans? He might as well romance a banyan tree for all that matters, not someone as pretty as Jacqueline. Cheers and wolf whistles are guaranteed even then. Devi Lal's innate sense of justice and humanity transforms him into the masked Devil- a Zorro like character who steals from the rich and gives to the poor.
Kick revels in excess, which, for a film of its kind, is not necessarily a drawback. It dishes out everything in abundance. Kick is yet another ode to Salman's star power, a scintillating addition to the pantheon of "bhai" movies which are made solely because of the fact that his crazy fans would pay to see their hero on screen- giggle, waddle, wriggle, dawdle, strut, and shake any number of times. The film is the remake of the Telugu blockbuster with the same name and it must be said that this is a much enhanced version of the same plot filled with more action, richness and energy.
The first half goes around with elements of comedy, some high octane action and also some romance. The interval bang was breathtaking and the second half takes the film to another level: eye-catching foreign locations, elaborately mounted action sequences, flashy pyrotechnics and stunts straight out of Hollywood superhero movies. Songs and dance routines are bunged in randomly for occasional relief and loads of Dabangg-style-dialoguebaazi are all par for the course here.
Merely shooting a film in a fancy European locale or smashing a few cars and CGI choppers doesn't amount to action, there has to be a certain amount of finesse, audacity, cunning, and strategy to it all. However, after a soporific first half, "Kick" stirs from slumber to unleash the spectacle it teased within its promo, but as much as cinematographers Ayananka Bose and Alexander Witt, try to perk up the scenes with crisp, whitewashed frames, the action isn't nearly smart enough to enthuse us.  As glimpses, a few sequences may stand out, but as an action set piece, the execution is absolutely lackluster.
Take it or lump it. Kick delivers enough harmless lowbrow entertainment not to be dismissed as a complete waste of time for its target audience: the diehard fan of Salman Khan.
No matter what conclusion one eventually draws, this over-the-top thriller about a messianic superhero, a never-say-die super cop (Randeep Hooda) and a sniffing, smirking, scowling baddie (Nawazuddin Siddiqui) caught in a convoluted cat-and-mouse game that stretches from Delhi to Warsaw is pedestrian without being outright abysmal.
Where "Kick" saves some face is in its last 25-30 minutes, and mostly because of an antagonist (Nawazuddin Siddiqui) who delivers the hammiest performance of his career with a creepy relish that outlines the appeal of Amrish Puri, Prem Chopra, and Ranjeet. Despite being saddled with a weakly written character, he shows blinding flashes of brilliance. One expects the extraordinary from Kick only when Nawazuddin is on the screen. It is unfortunate for both the film and the audience that he isn't on the screen often enough or long enough.
Salman Khan in Salman Khan style, in which the actor is regarded as truly successful only if he can overshadow the character he is playing; here he is good at playing Salman indeed. He does it again with aplomb. As for its devilish hero, "Kick" is undecided about whether it wants to add 'anti' on his resume.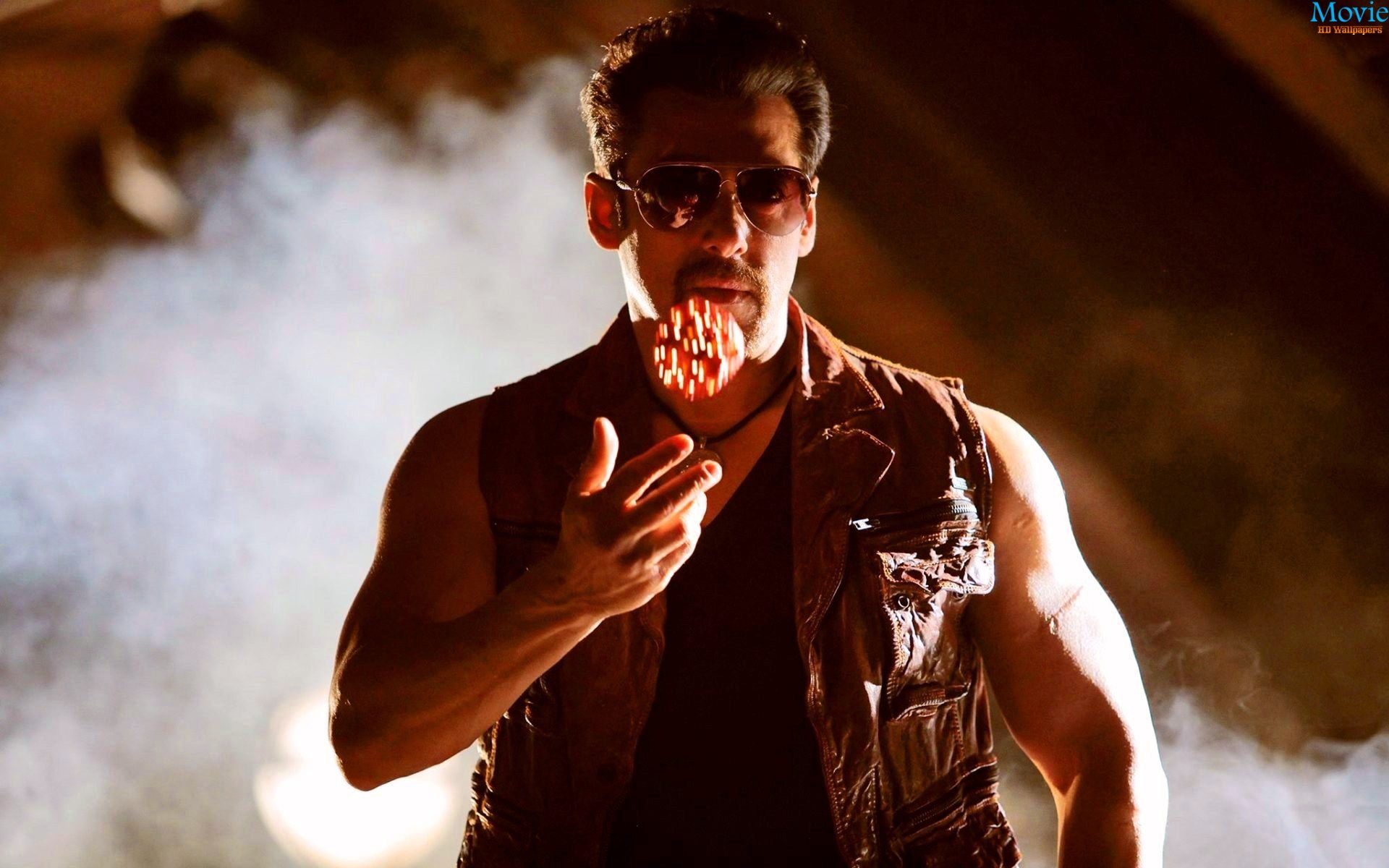 Randeep Hooda demonstrates his roots as a talented actor; he knows his chops, and does not an ounce more than is needed in a film like Kick. He is none the worse for it.
Kick provides a kick only sporadically and for Salman Khan fans, that should be good enough. To give the Devil his due, Kick isn't half as bad as some of the Bollywood flicks that moviegoers have been subjected to in recent months.