A good film is as much a celebration of life – complete with all its complexities and paradoxes – as it is a meditation on the harsh realities of getting old or dying. It is both poignant and uplifting.
The gems of a wonderful film are almost all implied. The fate of the submerged protagonists is often revealed in an astounding moment of grotesque visual transformation. The purpose of such a stunning sequence in some films can only be inferred, leaving the virtuoso visual creations to unfold with hypnotic effect. The implications of such images, however, demand a literal reading. These exquisite films are as pure as you can get: they're observational, they're minimalist. The performances are a knockout, they're truly and believably naturalistic. Check out this list of such films which you might label with a radical collection of adjectives, including innovative, erotic, bold, assured, and divisive.
Fearless
Directed by Peter Weir, Fearless starred Jeff Bridges and featured some of his best work yet. The movie revolves around an air crash survivor who goes through severe behavioural change after the incident. The movie did well enough with an Oscar nomination but somehow fell short of any critical acclaim by popular movie review portals.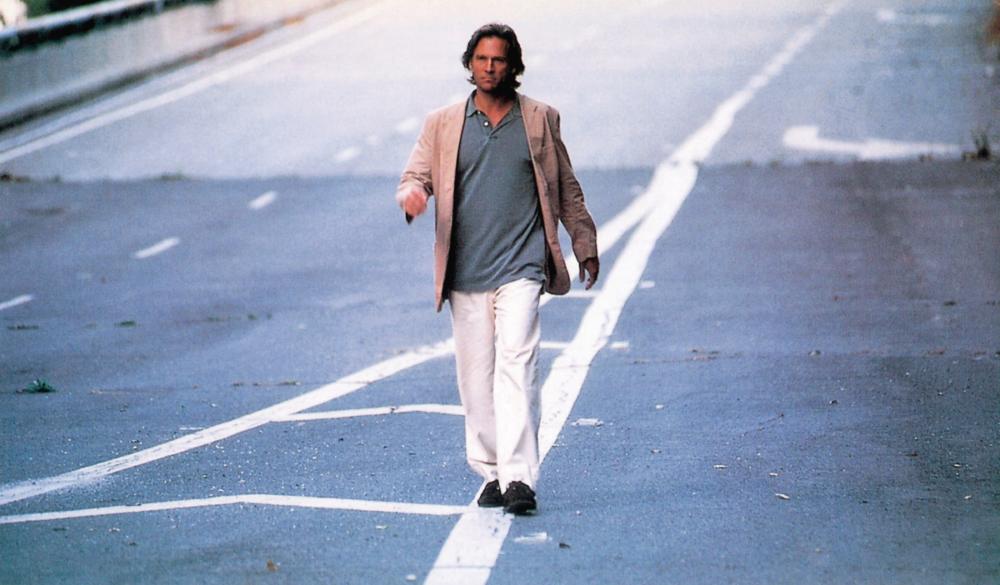 Session 9
Set inside an eerie setting of an abandoned mental facility, the movie is directed by Brad Anderson about an asbestos cleaning crew working at the site when things start going haywire. Session 9 is one of those psychological horror stories that stays with you. Unsettling on many levels Session 9 will definitely leave you with a strange after taste.
Sherrybaby
Discomfort abounds, even as we recognize Maggie Gyllenhaal is giving another of her riveting, all-in characterizations. It's the movie for you if you liked the pessimistic street view of "Half Nelson." This is about a woman named Sherry who has just been released from prison; she is a recovering addict, emotionally troubled, and it is hinted at that she's the victim of abuse at the hands of her father. Gyllenhaal manages to strut – on her streetwalking heels – along the fine lines separating maudlin, screechy and despicable. Maggie Gyllenhaal pulls in possibly the best performance of her career as the multi-dimensional tragi-character Sherry, an adult who still has growing up to do, if she doesn't destroy her own life in the process. Collyer's film is uncomfortable, disturbing, and rather disheartening.
The Road
The movie sets itself apart considering the fact that McCarthy novels aren't particularly easy to paint over the big screen. The devices used in the movie's story telling narrative are less common and require a patient viewing. Sure, there's a smattering of subtext – a little eco-politics here, a spot of family psychology there – but the central purpose is to break your heart and shatter your soul. But The Road definitely is a movie you need to experience. Based on the Cormac McCarthy novel and directed by John Hillcoat, The Road is set in a post-apocalyptic future.
Drive
Director Nicolas Winding Refn has admirably crafted a fine piece of retro-noir cinema.  Drive takes you on such an intoxicating ride, so hypnotic and engrossing from start to finish, that it's not until it's over that you realize you didn't really go anywhere. Ryan Gosling plays the unnamed Driver, a mechanic and occasional getaway guy whose life is overturned when he meets Irene (Carey Mulligan), a struggling mum with a husband in the joint. Drive is an ode to the classic loner-hero movies of Eastwood and McQueen, coupled with the desolate crime tales of Michael Mann and Scorcese, then rounded out with some ultra-stylised Tarantino violence.
Tomboy
The bulk of the film is set in the sun-dappled outdoors, creating the feel of an idyll, even as Laure suffers, fraught with anxiety. Considering the fact that Tomboy was attending to the sensitive subject of transgendered folk and that it did it well, somehow the Hollywood front almost dismissed the drama movie. With very little talk and marketing surrounding the movie, it wouldn't be surprising if it drifted past your radar. Childhood identity is examined with rare intimacy and sensitivity in Céline Sciamma's Tomboy, a delicate pre-pubescent coming out drama that follows a Laure, a ten year old French girl who dresses as a boy and calls herself Mickäel to her new friends. Zoé Héran, in the titular performance, is the obvious standout, anchoring virtually every scene, but there isn't a false note to be found among the cast.
Take This Waltz
Directed by Sarah Polley, Take This Waltz fits into the list as less of a movie that is as underrated as it is under-viewed, and often dismissed. Reminiscent of a candy floss romantic drama, the movie actually does a really good job of treating a delicate subject well and with a gentle manner of storytelling. Not bad at all.
The Impossible
The Impossible is a drama thriller directed by J.A. Bayona based on the true story of a tourist family's fight for survival during the Tsunami in Thailand. The film is excellently directed, and performances by Ewan McGregor and Naomi Watts are remarkable. Tissues if you have issues!
Under the Skin
Under the Skin, is a blend of gritty neorealism in the vein of Andrea Arnold's films, particularly "Red Road," and modestly scaled, elegantly wrought fantasy. Jonathan Glazer's Under the Skin stars Scarlett Johansson as a creature not of this Earth. She travels, landing in Scotland, and adopts human guise and name — Laura — with the intention of harvesting men for food. Under the Skin may operate on a larger science fiction premise but its concerns are with the rhythms of urban alienation. The divide between staged elements and "accidental" moments are unified in their chilling detachment from any sentimentality.
Sometimes there are movies that seem to fit the bill perfectly to deserve recognition as great works of cinema but fall by the wayside; and, audience reception, critical reception, business and the box office are but a few variables that count for what the creators would call a 'successful' film. Beautifully shot and although languidly paced, the films in the list deliver an evocative drama, and are surely some of the best films you'll see.