BY SIDDHARTHA MUKHERJEE
1.A terse and tenacious structure
Having gravitated consistently towards the deeply cynical, Bejoy Nambiar's gorgeously packaged, well-acted but underwhelming David explores the more unsettling elements of human nature with a cold and clinical eye, taking us on fascinating journeys to the dark side. The director bathes virtually every frame in his trademark soft glow to ratchet up the tension. With a steady hand he controls this complex, multi-layered narrative, leaving you literally gasping for breath as the film inches towards a controversial climax that you can be sure will be discussed and dissected over days. The stories, set in three different eras (1975, 1999 and 2010), are tenuously connected and the film jumps from one to the other as the three male protagonists, all named David, fight their inner demons over a period of exactly a month.
Structural & thematic similarity
The beauty of Nambier's film is the structural & thematic similarity of the three stories that move in parallel. The film starts with a glimpse of the climax and goes back to the genesis of each segment. David is an uncompromised experiment and steers clear of comfort zones crediting its viewers' capability to join dots without excessive explanation, (a practice that eludes mainstream Hindi cinema.) This chunk of the story packs in a lot with its retro styling, assertive visuals and calm menace. It is apparent from the outset that the unusual narrative triptych that constitutes David has inherent potential with its Hedonistic lifestyles, fanatical encounters, faith-dictated zealousness, gruesome torture and gritty shootout sequences. This bouncing back and forth between characters and scenarios is always a risky deal and tests an individual's capacity to refocus and reconnect. All the more when it mixes somber with slapstick. The juxtaposition of the three stories is smooth and the transitions aren't surprisingly jarring (considering the diametrically different times they belong to).
Three different stories, one common factor
Set in 1975 London, the black and white slice, in which David (Neil Nitin Mukesh) is a cold-blooded hitman in the service of a patriarchal real estate tycoon who is on India's black list, is a dark, brooding and bloody gangster drama cast in the mound of a noir thriller where sly whispers and quiet gestures are enough to strike fear in the heart.
Set in the 90s Mumbai, David (Vinay Bimani) is a spirited ambitious guitarist who aims big. His father Noel, a Protestant priest rallies the locals to do charity work for those in need and the father-son proximity develops when a Hindu fundamentalist with a sinister motive attacks David's colony with the help of gangsters and humiliates Noel by blackening his face in front of the media, to rise up the political ladder by maneuvering religious sentiments. The incident gives birth to a new David who takes the risky path to unravel dark societal realities.
Considerably engaging is the third David (Vikram) who is an inveterate drinker, having a sad history of his wife leaving him on the wedding day; from thereon he becomes the object of "bad luck" in his region. With a troubled existence he is in search for true love which comes in form of beautiful (who is also deaf and mute) Roma – the only hitch is that she is engaged to be married to his best friend Peter. The story is set in 2010 Goa.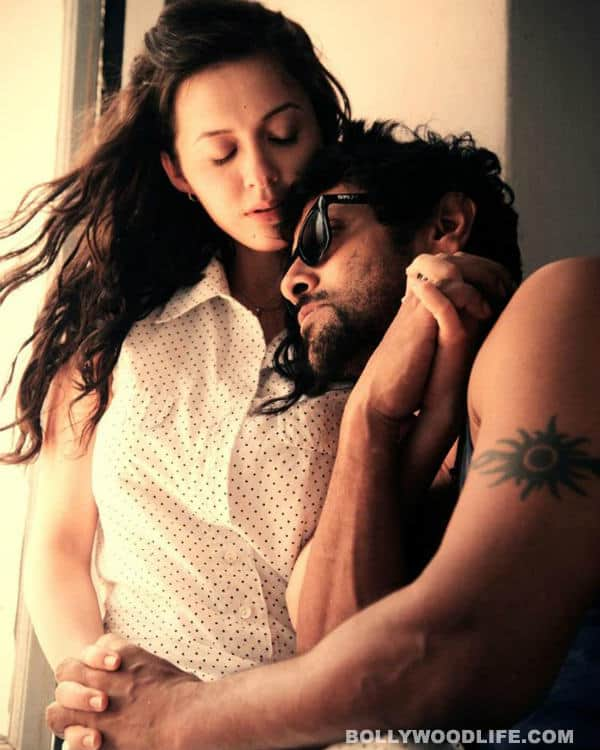 The unceasingly growling tone 
Nambiar thoughtfully builds the stories of the three protagonists in his film who are diverse in all spheres- their situations, their dilemma, their miseries and their destinies. Yet in the end, their lives do bear a striking resemblance. Each "David" fights the inner Goliath as they choose the path of redemption. While "Shaitan" gave us a glimpse of how the darker side have the potential to control human psyche, "David" explores the world of truth and forgiveness amidst dark and unpleasant times. "David" shreds their past anguish, forgives their present enormity and fight against their inner Goliath to shape a peaceful future. That's what makes a "David' stand out from the crowd; he may be alone but not shaken.