BY SIDDHARTHA MUKHERJEE
Directed by Bill Condon
Starring: Emma Watson, Dan Stevens, Luke Evans, Kevin Kline, Josh Gad, Ewan McGregor, Stanley Tucci, Audra McDonald, Gugu Mbatha-Raw, Ian McKellen and Emma Thompson
Disney's live-action revamp of its 1991 animated classic "Beauty and the Beast," begins with three-dimensional flesh and blood actors and the narration this time is more in-depth and drawn out giving viewers a longer look of the Prince (Dan Stevens) before his curse – as well as the inhabitants of the house. It is vibrant, evocative film-making though its attempts at being evocative feel transparent at times as it simplistically lays on the emotionality and predictably follows an upwards-only trajectory. The plot is much the same as it was in 1991 (or the mid-18th century for that matter).
The prologue musters an efficient story-telling and the plot opens with the glimpses of royal pageantry in the realm of magic where a selfish prince is transformed into a monster and his servants into a clutter of objects by an enchantress because of the prince's cold-heartedness; he must learn to truly love someone and get the reciprocal affection before time runs out or rather before the rose's last petal falls.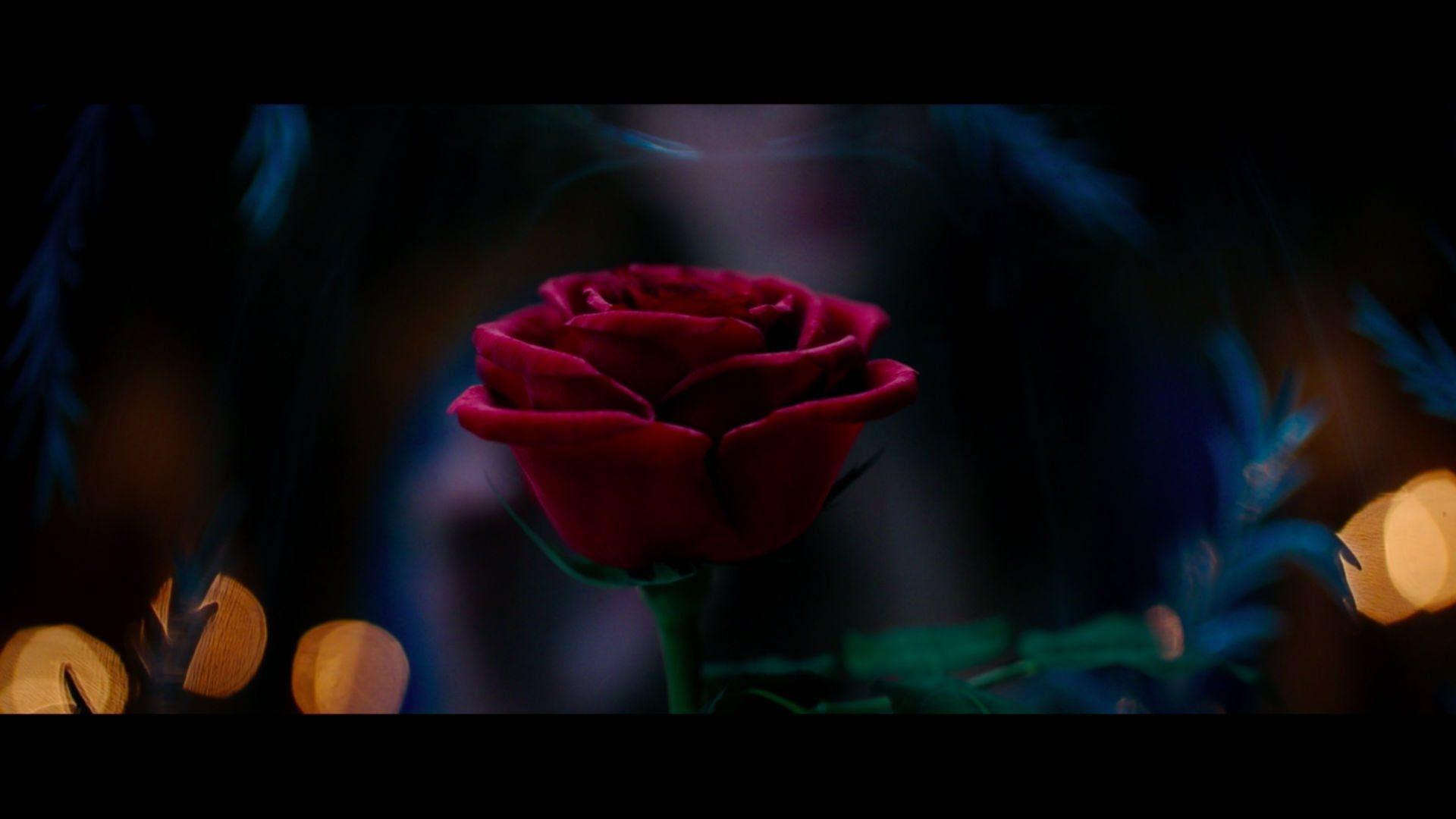 Then the narrative introduces a young girl named Belle (Emma Watson) who yearns for life beyond her quiet village of Villeneuve, where she is frowned upon for her studious ways. Belle, lives with her father Maurice (Kevin Kline), an artist and tinkerer. Belle is relentlessly pursued by Gaston (Luke Evans), a bumptious village war-hero who doesn't take no for an answer.
One day Maurice goes to the market leaving Belle behind to run the home for a day and promises to bring Belle back a single rose – a request she makes every year. When Belle's father Maurice is imprisoned in the man-turned-creature's enchanted castle for stealing a rose, Belle trades herself for her father and inevitably develops a quasi- Stockholm syndrome to her captor. The two have an infectiously giddy dynamic, an immediately crackling chemistry that can't be denied.
But when an exasperated Gaston knows about the existence of the monster, he convenes the village mob to assail the castle. Belle is entangled in the scramble, and feels powerless to stop the inevitable, until, the magic moment after a poignant humanity-dissipating corollary.
The screenplay, co-written by Evan Spiliotopoulos and Stephen Chbosky, increases its diversions from the original; the increased running time means more momentum which oscillates between songs, and when Ewan MacGregor's anthropomorphic candle Lumiere breaks into those famous words, "Be…. our…. guest," it's impossible not to crack a smile. Lumiere and his fellow housewares' big shining moment (MacGregor is joined by Emma Thompson as Mrs. Potts, Ian McKellen as Cogsworth, Gugu Mbatha-Raw as Plumette, and more) marks the pinnacle of the film's lavish production design and sporadically dazzling special effects. The background score is used in the style of a classic opera, all orchestras set to swell; characters hear things which then echo around in their heads; and there is a fond reliance on age-old cinematic cliches like characters going to a performance only to imagine themselves singing and dancing on stage. The sets were mesmerizingly gorgeous, capturing the wonderment hidden within the darkness.
The world-building is magnificent and breathtaking, a result of Tobias A. Schliessler masterful cinematography that shows off insane levels of art-directed detail while never compromising on the nightmarish scale of the dark-forest, and Virginia Katz's beautiful, berserk editing that, when we least expect, cuts to close-ups of shiny ancient furniture, and away from wide-shots of the castle at night about to get drenched in the morning sunlight. There is so much detail to gape at, and so lovingly does Bill Condon show it all off, the film oozing originality at every pore.
With her dark eyes and teasing smile, Emma Watson is the picture of a "spirited" romantic heroine with limitless courage and sensational vulnerability.
The Beast himself, originally shot with practical effects but digitally enhanced in post-production, is expressive and sympathetic; his imposing nature is largely psychological.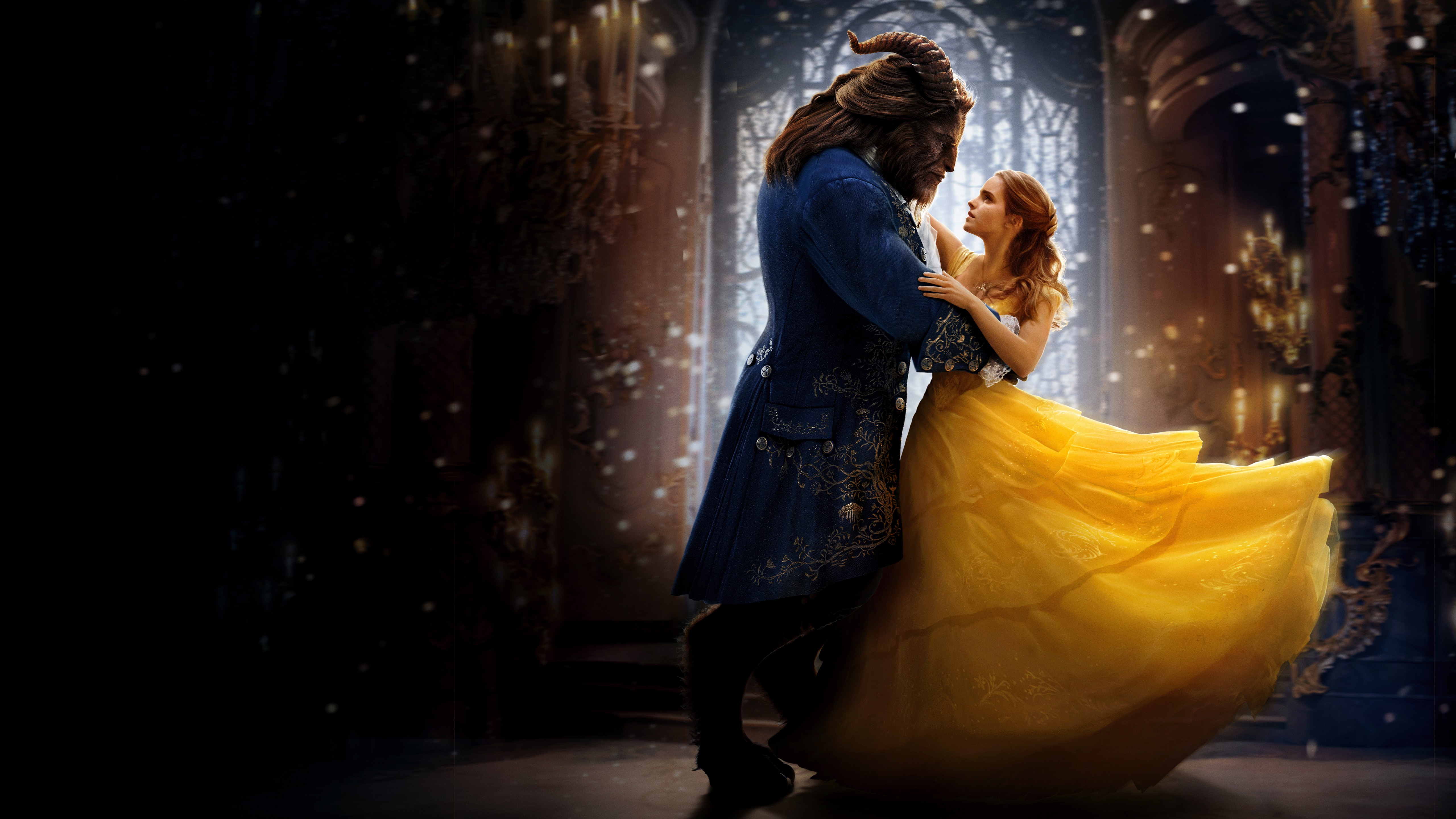 Josh Gad and Luke Evans make you want to turn into a shotgun-wielding hooligan for just one night with the song 'Gaston'. You want to tap with them on bar tables, create horrible rhymes and simply sing panegyrics in the glory of the town brute. That song makes having fun with a bunch of idiots look so appealing. And by the time the Beast and his domestics are turned back into human beings, Ian McKellen's bedraggled, grumpy appearance will speak for many.
The movie is a tale as old as time – a successful Hollywood film being brought back to life for a new generation, revitalizing and breathing life into a timeless classic. It lives up to expectations leaving fans and viewers robbed of a nostalgic, refreshing experience. Beauty and the Beast is an elegant and magnificent display that true love for a film never dies.