BY SIDDHARTHA MUKHERJEE
Directed by Sanjay Gupta
Starring: Hrithik Roshan, Yami Gautam, Ronit Roy, Rohit Roy, Narendra Jha and Suresh Menon
Yes! The day we all were waiting for. Raees vs Kaabil snowballed after it appeared that Shah Rukh Khan's film was purposely rescheduling itself to match Kaabil's date; it backed down from a clash with Salman's Sultan last July and picked January 26, already booked by Hrithik Roshan's film. When Kaabil declared it would advance itself to the day before, Raees said it would do the same. For a while, a few hours separated the first shows of the films with Raees slated for the morning and Kaabil for the evening. Then, Kaabil revised it's time as well and the movies released in the same slot today. Hrithik Roshan's Kaabil meets Shah Rukh Khan's Raees in a clash of titans this morning. And if you had even the tiniest doubt or uncertainty about Hrithik Roshan's place in the pantheon of great Indian actors, you only have to watch him in Kaabil.
Average Bollywood revenge dramas thrive on predictability; they rarely, if ever, tamper with the bad guy-good guy construct. Kaabil is an exception. It is apparent from the outset that the usual narrative triptych that constitutes the film has inherent potential.
Somewhere in the beautiful, sunny Mumbai is a house where a visionless man learns how to cope with his disability. He has mastered the art of living without eyes guided by courage, will-power and instinct. For you, as a viewer, it's an interesting venture into the world unknown to you, if only a testimony to what you are taking for granted on a daily basis, and therefore, missing. There's magic here, and a lesson to be learned. It's a movie with a mission, and whatever that mission could be, it's accomplished; it compels you to listen and open your eyes.
But, Kaabil is all about revenge. Soaring, stylized, scruffy, scrappy and sharp by turns, Kaabil is never low on energy.
Not everything that Kaabil comes up with, clicks into place without a problem. There are several elements in it that stick out of the frame rather awkwardly. But overall the film packs quite a punch.
The plot hinges on a blind angry young man whose happy world falls to shreds after he shockingly loses his wife, and is hellbent on revenge after realizing the short-comings of Indian 'law and order'; for him, vengeance is hard to come by because he isn't sure exactly where to look, and helplessly unfolds his walking-stick in despair and tap-taps his plans out .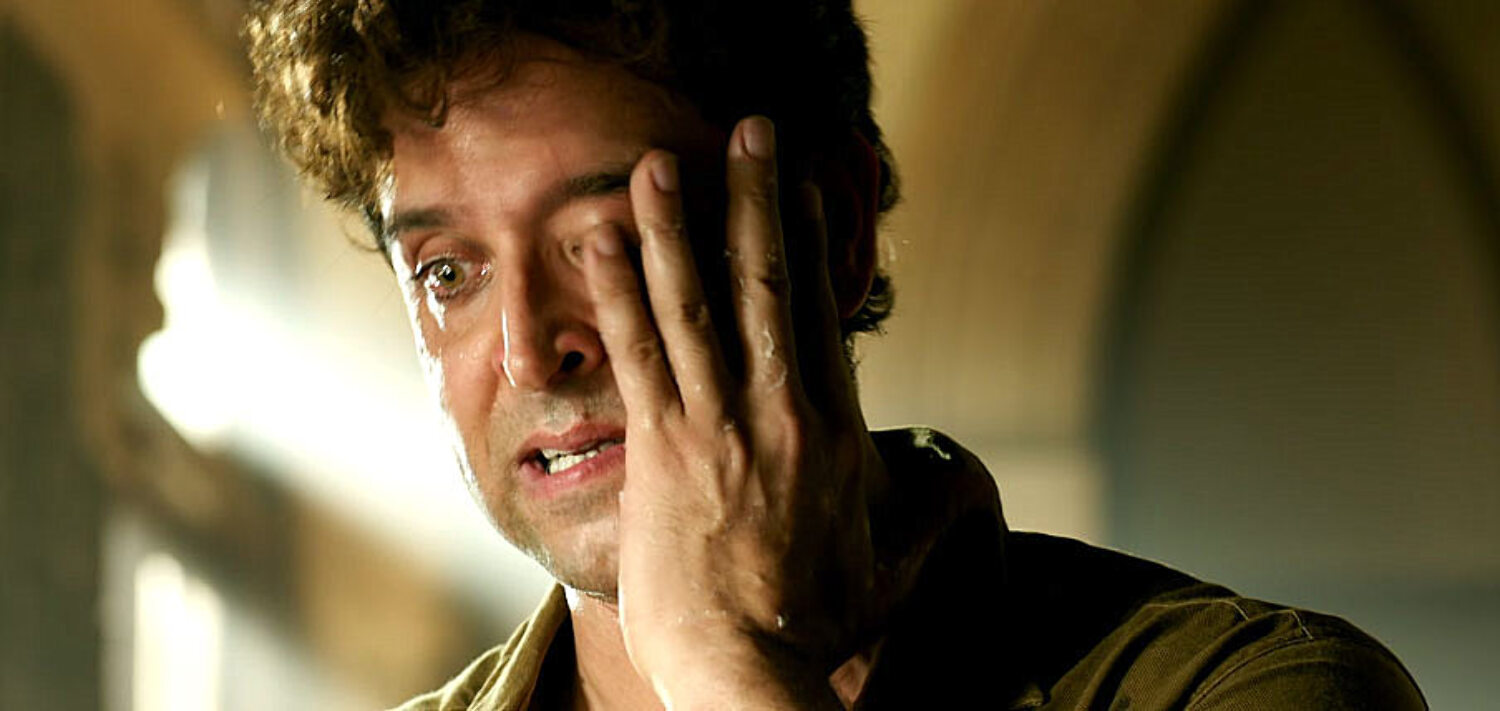 There are ruthless scenes in Kaabil, moments where the background score is as hushed as the disbelieving, squirming audience in the theatre, and there are scenes dripping drily with the tense humour the director played with so wickedly in his previous flicks. The film plays around with a wide range of emotions, from the extremely intense to the oddly comical, from the flightily romantic to the strictly familial.
As the film repeatedly moves from the sublime to the absurd, it courts the risk of careening out of control; mercifully, it doesn't. The screenplay does not resort to the standard practices of the genre, and the principal characters aren't black and white cardboards.
Kaabil toys with many shades of grey, significantly enhancing the effect of its pivotal dramatic conflict.
Visually-impaired couple Rohan Bhatnagar (Hrithik Roshan) and Supriya Sharma (Yami Gautam) make 'two negatives…positive' and light up each other's lives. "Andhera andhere ko roshan nahin kar sakta," says Supriya who is a talented pianist to Rohan, a proficient dubbing artiste by profession; both of them despite their handicap have a positive disposition towards life. And when you see this couple breaking into the Mon Amour dance, the dates and a wedding proposal, it's so magical; you find yourself clapping gleefully. When love and affection keeps on getting on a blindingly fast track, locality scoundrel Amit Shellar (Rohit Roy) and his scum-buddy Wasim (Sahidur Rahman) rape Supriya thus reducing the couple to a mental and emotional wreck. The rapist Amit is the brother of the local corporator, Madhavrao Shellar (Ronit Roy) and the corrupt police officers under their influence, drag their feet over the investigation.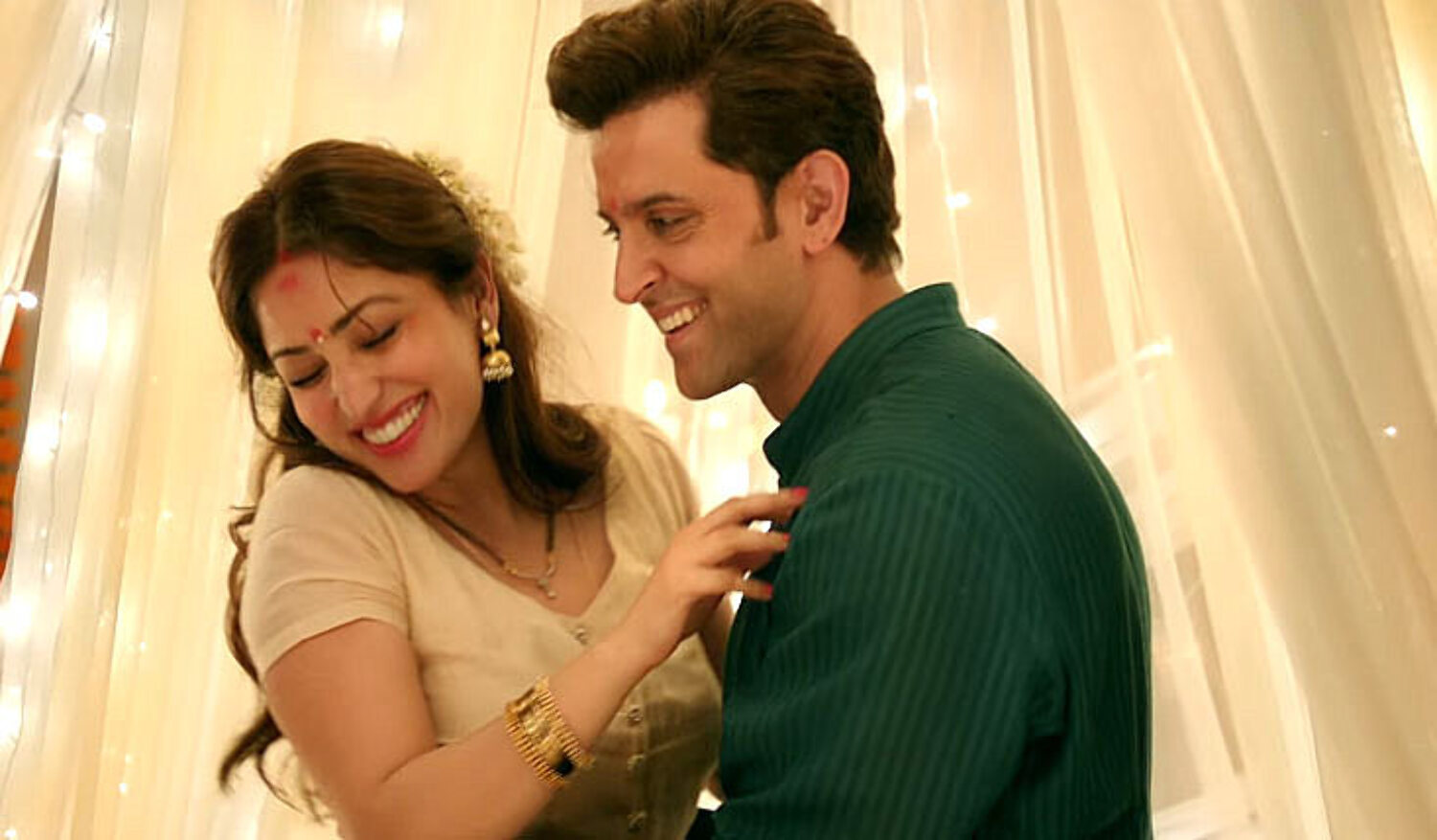 But there is always room for redemption. Negotiate the sudden leaps back and forth between time zones and stories. Overlook the occasional overstretched passages. And discount the gaps in factual accuracy and logic. Take that in your stride, and the film, taken as a whole, might just make sense. This is cold, dark, uncomfortable material, and the makers navigate it both skillfully and with sensitivity.
In the screenplay written by Sanjay Masoom and Vijay Kumar Mishra, every frame is crammed with dramatic and spatial details and even when the film appears to be somewhat sluggish, there isn't a single scene that comes across as superfluous. Admittedly, there are elements in the film that might not be entirely convincing to a questioning mind, but they all add up in the larger narrative design. The jagged framing and lighting by cinematographer Sudeep Chatterjee and Ayananka Bose, and the elliptical cutting by editor Akiv Ali, add to the mood and tone that underlines the film.
Hrithik Roshan, playing Rohan, sheds his six-pack-abs charm but, crucially, not his slightly endless natural likeability and bubbles up volcanically; his eyes frequently doing the talking. There are moments in which he single-handedly commands the film, scenes where we have no idea how far his character is willing to go, and Hrithik handles these with just the right amount of inflammability.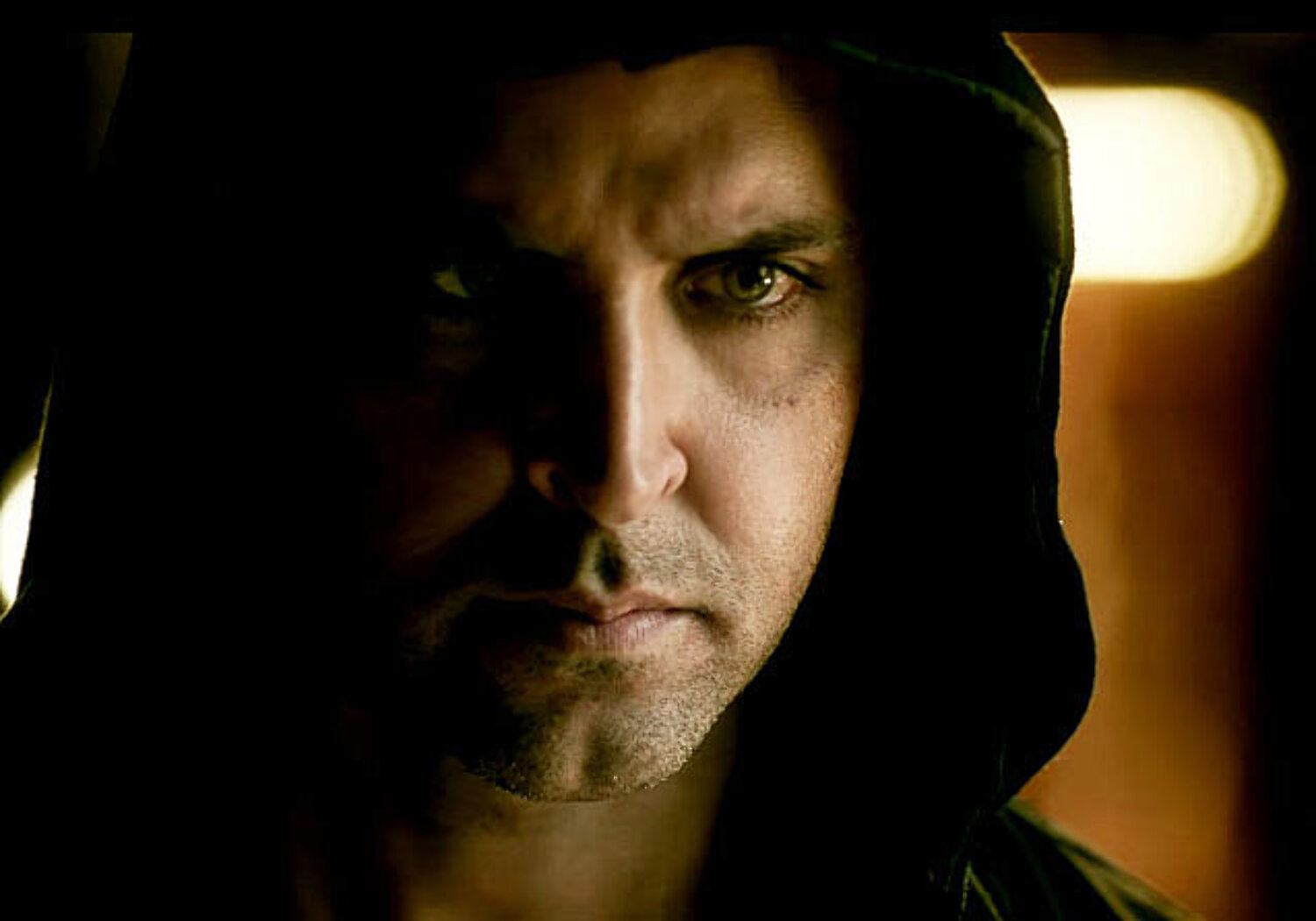 Yami Gautam delivers an emotionally challenging and delicately balanced performance that leaves us with enduring memories. The girl is both scared and determined, full of alarm and conviction in equal measure. As the horribly abused victim, it is a put-upon part that gathers momentum as it goes along, culminating in an avalanche of horror that ends up the film's highest tragic point.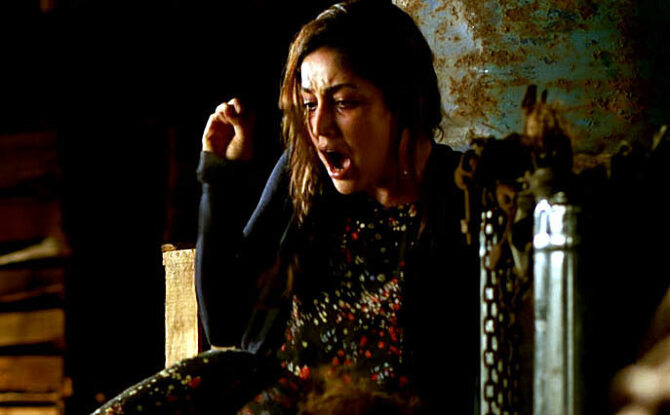 The greatest triumph of Kaabil is in the manner in which it delineates its gallery of intriguing supporting characters. None of them is a mere blur.
The performances are unanimously strong. Rohit Roy's Amit is a daredevil who knows it all, having gotten his start zipping around being cool with suave menace. Ronit Roy, with several quivers full of the dialogues he likes, is a riot at first, and then a delight to watch gradually unravel. Narendra Jha is intentionally exaggerated but performs with significant flair, and makes sure his barbs sting. Suresh Menon has the stateliness for the part but plays naive in almost childlike fashion, which is great. Girish Kulkarni dominates proceedings with delicate nuance and wonderful presence.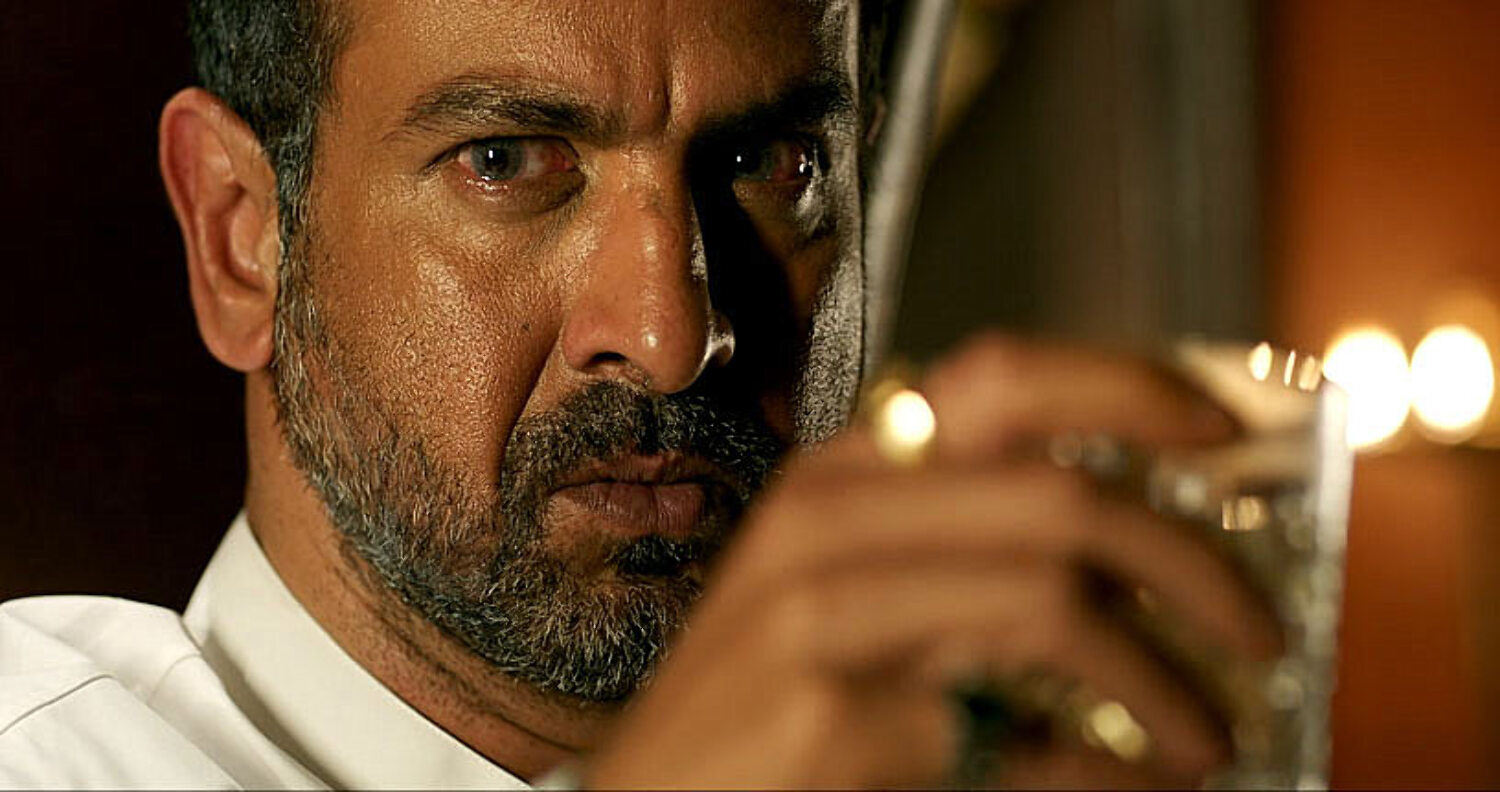 But make no mistake – this is Hrithik's film and he hungrily chews up the scenery, nailing not only the physical anguish Rohan endures but also the psychological torment of being made to crawl on his belly through dark purgatories, the pain soon warping into homicidal fury. It is a story whose denouement is clear almost as soon the film rolls, and yet, if you sit through the film it is only to see the superstar play a character he has never done (and it's so fatally flawed that even the redeeming features are not enough). He stamps his class even on the most unremarkable moments.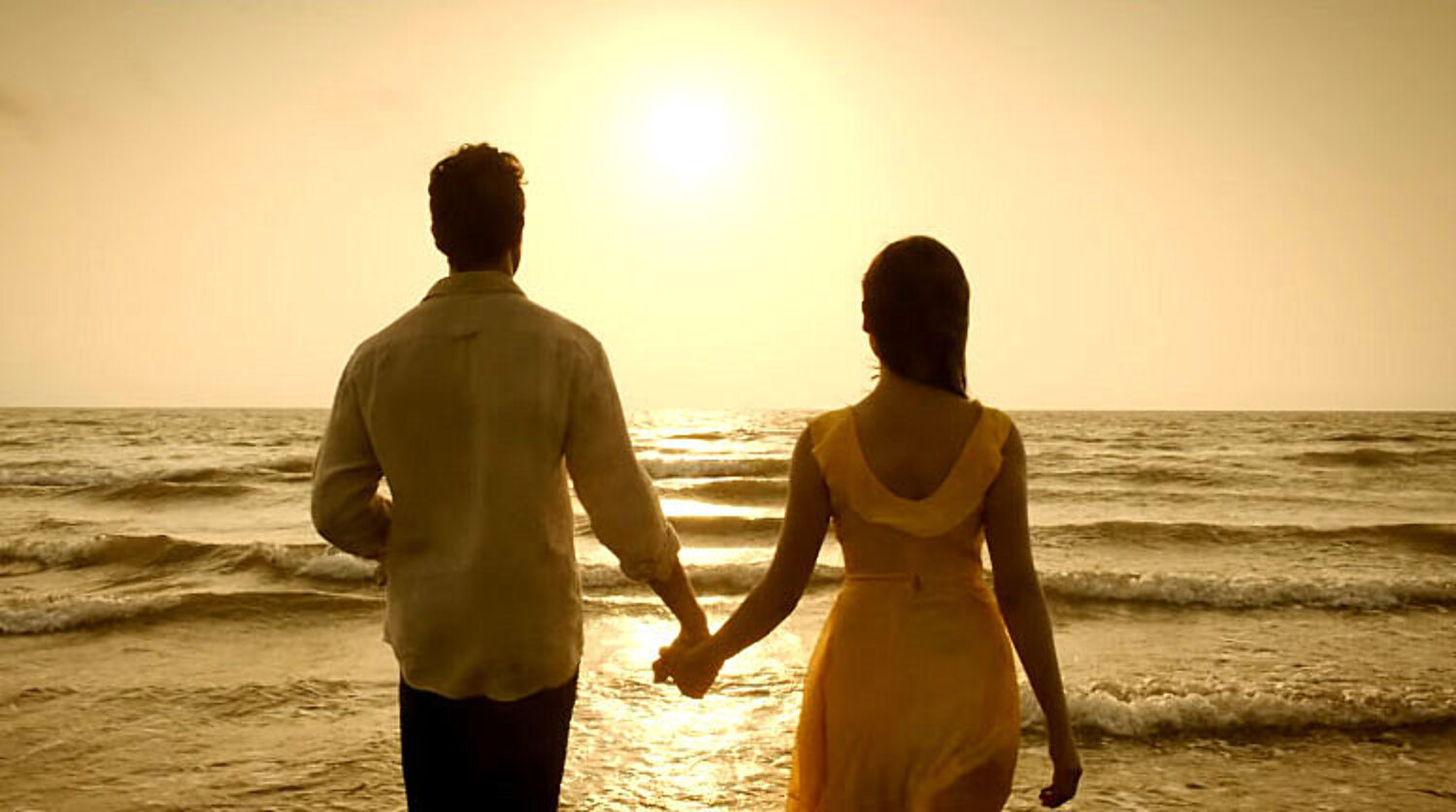 Sanjay Gupta's sophomore directorial effort results in a finely, intelligently crafted film which stumbles because of its eagerness: eagerness, at first, to lather on the overstuffed plot faster and faster, giving us a film with too little breathing room and secondly — and more cripplingly — eagerness, eventually, to make audiences cry. The film scrabbles way down low in the dirt but also reaches for the heavens, punctuating the plot with gorgeous imagery: from the hazy chrome clouds slowly morphing into smoke to the bewildering interplay of darkness and light.