BY SOMREETA MUKHERJEE
Dealing with scalp pimples can be really frustrating as they refuse to go no matter how much you try! While use of antibiotics and application of topical products seem to be easier options, why not try to treat those scalp zits with easy homemade concoctions? Check out the top home remedies to treat scalp acne and pimples:


HOW TO TREAT SCALP ZITS

ALOE VERA GEL: Mix half cup freshly extracted aloe vera gel with the juice of half a lemon. Apply on scalp and hair. Aloe vera is known for its anti-bacterial properties that help prevent infection and treat inflammation.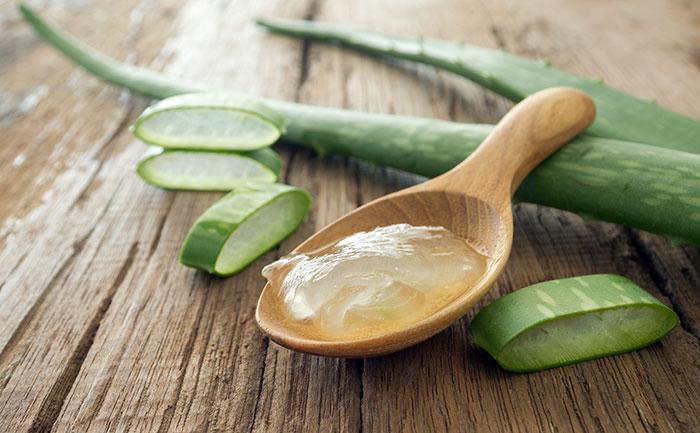 NEEM: Neem is endowed with antiseptic properties that help heal inflammation and itching. Make a paste out of boiled neem leaves and apply on scalp. Wait for half-an-hour and shampoo your hair. Rinse with the water in which you had boiled the neem leaves. This homemade treatment will certainly reduce scalp pimples to a good extent.
TEA TREE OIL: This wonder oil is excellent for relieving scalp pimples. Apply diluted tea tree oil on scalp to treat scalp pimples.
FENUGREEK: Make a paste of fenugreek or methi leaves and water. Apply the mixture on scalp to treat scalp pimples and acne. Alternatively, mix a tbsp. crushed fenugreek seeds with 4 tbsp. yoghurt. Apply this hair mask on hair shafts and scalp. Not only are your scalp zits reduced but your hair also gets a sheen like never before.
MINT: Mint is known for its soothing and cooling properties. Apply a paste of mint leaves and cucumber juice to which you have added a few drops of raw honey to your scalp. Acne and pimples are soothed and lessened to a great extent.
With these easy and effective remedies, scalp zits are no more as problematic as they seemed to be. Use these home remedies regularly and see the difference!