BY SIDDHARTHA MUKHERJEE
What's the best movie about animals? Animal movies have a diverse mix of animal actors, including cats, dogs, birds, monkeys, and sea mammals. Voice talent from famous A-list actors provides quotable lines and laughs for both children and adults, while original animals/birds too play scene-stealing characters teasing our emotions. There can be a crowdranked list of great movies that star real, animated, or animatronic animals. Pet movies aren't just for the dogs anymore. Well, these are some of the best films with animals either as the main characters or as the main focus. Checkout:
Old Yeller (1957)
In many ways, Old Yeller is the definitive dog movie still making viewers tear up, no matter their age. The movie traces the relationship between a young boy and his pet dog; it rings true to anyone who has ever had a pet.
101 DALMATIONS (1961)
The movie centers around the Dalmatians Pongo and Perdita and their fifteen puppies as well as their owners Roger and Anita. The film was based on a novel by Dodie Smith and adapted by Disney to enormous financial success; in fact, it has been re-released in theaters four times since its original launch and is still one of Disney's most popular films.
Au Hasard Balthazar (1966)
This movie has got the power to change your outlook on the world and not many people have seen Robert Bresson's harrowing Au Hasard Balthazar. The movie tugs at the heartstrings of kids and adults and tells the sad tale of a mistreated donkey. This flick is a forceful reminder that indeed some animals in this world are in dire need of love.
Gorillas in the Mist (1988)
The narrative of this potent and powerful film, tells about Dian Fossey, a scientist who tried to protect mountain gorillas from extermination in Africa. Gorillas in the Mist received five Academy Award nominations, but has since been overlooked.
Babe (1995)
In this amiable classic, a benevolent young pig called Babe raised by sheepdogs with a little help from a farmer, learns the value of kindness and camaraderie; this is a heartwarming film for the entire family.
Two Brothers (2004)
Set in French Indochina in the 1920s, there are breathtaking shots of tigers roaming ruined temples in the jungle. From the start, the movie belongs to its majestic leads, Kumal and Sangha, the two brothers, one timid and the other bold, who are captured and separated as cubs in the wild. One is trained to be a circus performer, while the other is bred to be a natural-born killer. The two are reunited when they meet to fight gladiator-style in an arena and escape human captivity.
Ratatouille (2007)
Pixar's stunning Ratatouille follows the story of a cute, cuddly rat who aspires to be a chef, and audiences are treated with a delightfully pleasant film about friendship and following your dreams. Who says rats can't be adorable?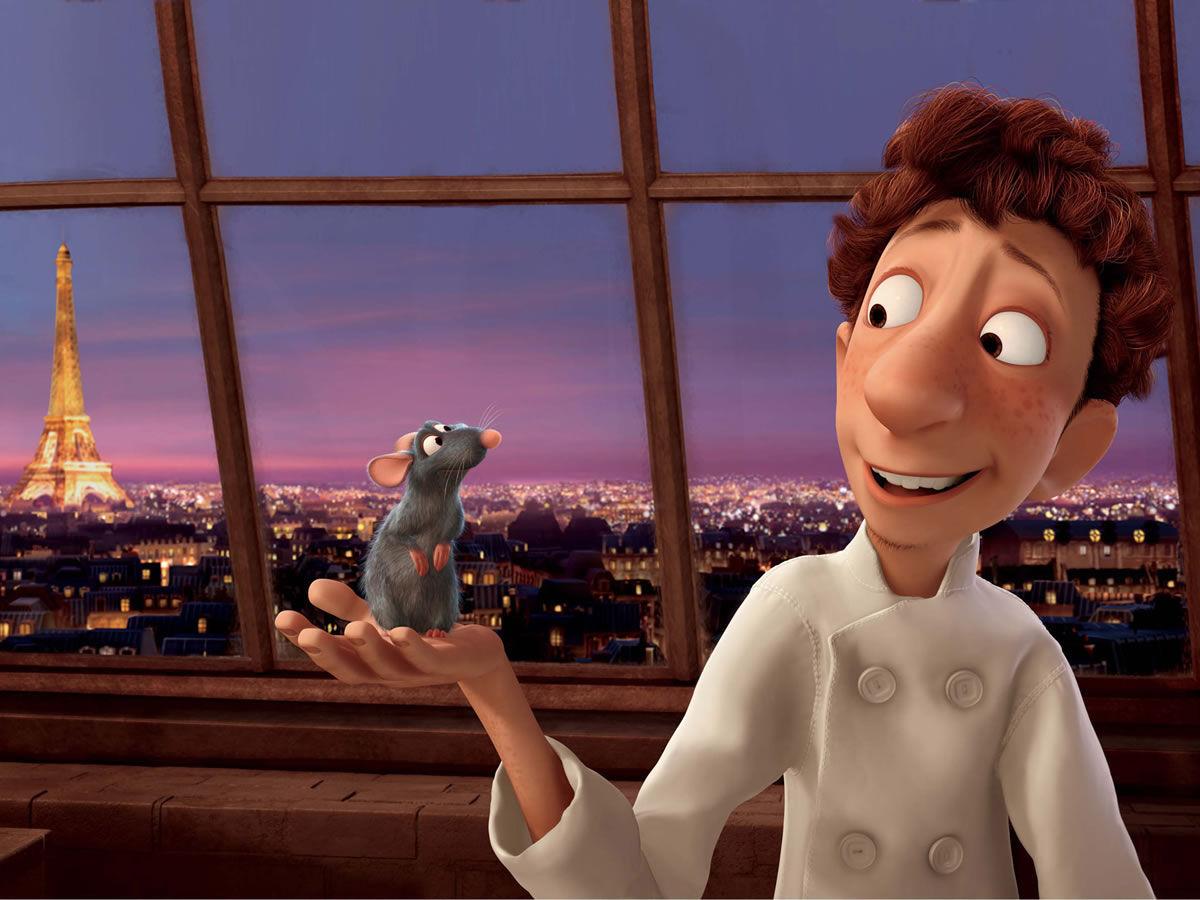 Marley & Me (2008)
Kinda similar to Hachi, Marley and Me is a must-see for dog lovers; film is rather a reminder that pets are a central part of the family, and when they leave, a void is left that cannot easily be filled.
Hachi: A Dog's Tale (2009)
Although never theatrically released in the United States, those lucky enough to have discovered Hachi: A Dog's Tale, cannot resist the film's lovable portrayal of a man's relationship with his pet dog.
War Horse (2011)
Told from the perspective of Joey, a congenial horse who goes on an unforgettable journey, this Steven Spielberg's masterful WWII film is powerful; the frames will move you to tears and make you fall in love with horses all over again.
That's all folks!