BY SIDDHARTHA MUKHERJEE
While Telugu and Tamil film-makers and writers have mastered the smart-mindless entertainer, Bollywood is only just catching up, but until it does, remakes of southern hits will have to fill the gap. In Hollywood too, there are wearers of the sweat-and-blood-stained singlet, originators of several great one-liners and there are many among equals in the lone wolf pack. Here's a round-up of movies that have perfected the art of taking nothing seriously—except the art of bringing down the house and the business of making money. Checkout:
Wanted
Wanted, first made in Telugu as Pokiriand, and then in Tamil as Pokkiri ~ created the template for Salman Khan as we now know him—devil-may-care, super-fit, cool, witty, near Buddhist in his detachment from worldly matters but in full warrior mode when obligatory.
Hard Boiled
John Woo's Hong Kong films are hardly anything to sneer at because he is best known outside Hong Kong for that marvellously madcap confection 'Face/Off'. The best of his insouciant and stylish actioners, Hard Boiled features Hong Kong stars Tony Leung Chiu-Wai and Chow Yun-Fat as policemen trying to take down a triad. We also see Yun-Fat handling a baby during a hospital shoot-out.
Die Hard
Bruce Willis plays John McClane,  single-handedly takes on a band of criminals that has taken a skyscraper's inhabitants—including his estranged wife—hostage; McClane handles punches and punchlines with dexterity as does John McTiernan's movie, which balances its crowd-pleasing action scenes with witty observations on the limited intelligence of the American law and order machinery.
KICK
This Salman Khan movie promises to be an Indian version of the seemingly mindless but actually smart action thriller that Hollywood excels at—the kind of movie that is all too aware of its silliness, sends up the image of its A-list lead and has punchlines that work nicely as ice-breakers and stress-busters. Oh yes, the movie never stints on high-octane action sequences.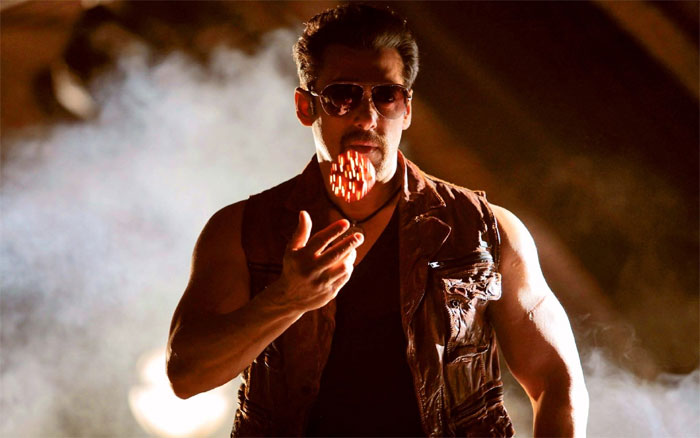 The Rock
Nicolas Cage gorges in Michael Bay's The Rock, where a renegade military general takes hostages in an impenetrable prison and threatens to send San Francisco to Pluto. Before that, in hot pursuit of Sean Connery's fugitive, Cage who is the only man to have escaped the prison nicknamed "The Rock", successfully destroys half of San Francisco in a high-speed chase. And, since we are in Bay's world, the action is spectacular while Cage has the best lines.
That's all folks!