BY SIDDHARTHA MUKHERJEE
There's a huge segment of people who are not fretful about stories; over the years, cinema in Bengal has transitioned in many ways. Bengali films are known for their hard-hitting storylines, characters and dialogues. Art and controversy often go hand in hand. Art is often deemed rebellious and sometimes vulgar. Some movies, over time, have etched themselves in the memories of many people for being rather steamy and intense. The sexual relationship between characters is the major highlight of controversy.
It's great news that directors like Q and Vimukti Jayasundara are doing their best to make a difference. Rii is the mutual link between a set of films that has been challenging the norms of acceptability and decorum in the past few years. Sexuality is all about women power. 'Bold' too smacks off a grave patriarchal sentiment. Who is anybody to judge how bold is bold? An actor's job is to express. Take a look at three film-making ventures in Bengali which garnered enough controversies around the years to make them hallowed.:
Gandu
Gandu, from renegade director Q, in most ways is an anti-Bollywood film, a dark response to the stereotypical segment of the Indian film industry. This movie came as "a slap on the face" of a wave of domestic dramas that were "stifling and didn't show anything happening beyond well-furnished middle-class homes". Gandu tells the story of the titular character who lives in the slums of Kolkata with his mother, and his days are punctuated by the loud moaning of his mother as she has sex with a local businessman named Das. Gandu is an ostensibly lazy son, an aspiring rapper and keeps buying lottery tickets with the money he acquires by crawling on all fours into the bedroom and picking Das' pocket while he's in the act. One day he is slapped by a rickshaw-puller who turns out to be a Bruce Lee fan. They become friends. The movie gets crazier from here on.
Filmed primarily in gritty black and white, the story is grim, bleak, and hallucinatory; the film grabs auds by the throat and gradually works its way down. Dystopic/disillusioned-youth story ultimately segues into sequences of hardcore porn, which might limit exposure for what is, all told, an auspicious display of talent from helmer Q.
Chatrak
This 2011's Bengali film deals with the mental agony of a Dubai based builder, who has returned to Kolkata to take part in a building construction boom. He is reunited with his girlfriend but his successful life is darkened by the search for his brother who is said to now be mad and living in the forest, where he subsists on vegetation and sleeps in the trees.
The movie sirred up a hornet's nest with it's depiction of nudity, and made Paoli Dam a hot cake. The aftershocks of Paoli Dam's lovemaking scene and the buzz it had created online are still being felt across the film industry.  Sri Lankan filmmaker Vimukthi Jayasundara sets his film in contemporary West Bengal and explores existential angst amid a landscape of urbanization. The conscience of the audiences will also be in question after the movie watching experience.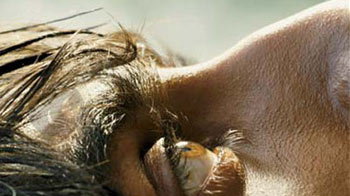 Cosmic Sex
The film deals with the 'Baul' philosophy of Dehotatva (worshipping through one's own body) and explores the connection between Sex and Spirituality. Cosmic Sex tells the story of a young man Kripa who is on the run after murdering his father. The night throws up characters and encounters for Kripa; he meets a prostitute, a eunuch and, most crucially, a female ascetic named Sadhana. She strangely resembles his dead mother; and the diminutive beauty hands out lessons in desire and sexual fulfilment to the truth-seeking young man. The film delves into the subject of pain, boredom and human psyche more often than not. The film was powerfully made and its symbolism and imagery are literally thought-provoking. The audience never empathized though, with several rejecting the film outright for its hit on sensitivity.
Director Amitabh Chakraborty is much contemplative—whatever one's disagreements with his film, he has pushed it beyond explicitness and sensationalism into a zone of contemplation. The film stars Rii Sen who won the best actress award at Osian's Cinefan Festival of Asian and Arab Cinema for her bold act in the movie.
That's all folks!