BY SIDDHARTHA MUKHERJEE
Some male characters are recognized as being homosexual in films; and some films are some of the big screen's finest depictions of men who love men. Today we'll be counting down our picks for someof the top gay male characters in movies. The characters are entirely fictional, however.
The positive attitude of the characters endears them to the audience, making their ultimate fate all the more emotional.
For the list, characters based on real people has been disqualified, like the characters of "Philadelphia," "Dog Day Afternoon," "Milk," and "Capote."
Nick
"Parting Glances" (1986)
In one of the first Hollywood films to address the AIDS epidemic, Steve Buscemi plays the fidgety Nick, while Robert, the new lover of his his ex-boyfriend Michael, is about to leave for two years on a work assignment. Few are aware that Steve Buscemi's first major film role was a gay man with AIDS who lives with his ex-boyfriend and his new partner. The movie follows a twenty-four hour period of Nick's life, as he struggles with his feelings for Michael and his disease. As the character feels like he's running out of time, this makes it easier for the audience to sympathize and understand his trials.
Arnold Beckoff
"Torch Song Trilogy" (1988)
After becoming involved with and then being dumped by a bisexual schoolteacher name Ed, Arnold Beckoff, a gay female impersonator – or drag queen, if you will – based in New York City in the 1970s, falls in love with a male model named Alan with whom he hopes to start a family. But tragedy strikes, and complications with family materialise. The way in which Arnold deals with all these is what compels us to watch him throughout the film's 2-hour run-time.
Anthony 'Tick' Belrose / Mitzi Del Bra
"The Adventures of Priscilla, Queen of the Desert" (1994)
The main character, Tick, is both nervous and excited to see his estranged wife and son at the hotel that they are set to perform at. Throughout their journey across the desert, Tick learns much about himself and his friends as they meet many strangers along the way – some friendly, some dangerously homophobic. His story sends a meaningful message about what it really means to be yourself, as well as a father, husband and friend.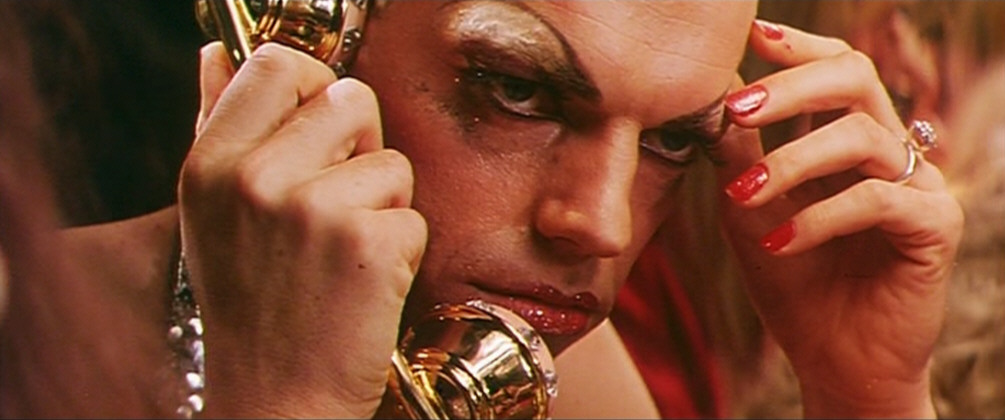 Pike Dexter
"Big Eden" (2000)
Henry has just returned to his hometown to see his sick grandfather and is dealing with some unresolved romantic feelings of his own. Pike is the owner of Big Eden's general store, and he eventually falls for the main character. Pike retains his feelings to himself for most of the movie, as he is very shy, but he helps to support Henry by secretly cooking him meals, and going out of his way to provide the painter with his preferred art supplies. Sometimes, the quietest characters speak the most loudly to the audience.
Ennis Del Mar
"Brokeback Mountain" (2005)
When Ennis and Jack are sent to the mountains of Wyoming to herd sheep, they begin a sexual relationship that grows sensitive and complicated – and endures for years, even when they both marry women. The struggle with one's sexuality and the fear of being attacked for it makes the story a tragic portrayal of the dark reactions society once had (and sometimes still have) towards LGBT individuals. Unforgettable and unflinching, Ennis is an icon of gay cinema. The late Heath Ledger's spectacular performance in Ang Lee's romantic drama ultimately won out.
George Falconer
"A Single Man" (2009)
This is a voyage that transcends sexuality, as it's truly a story about finding one's purpose while grieving. Colin Firth plays this tragic figure in a film that portrays one day in a college professor's life after the sudden death of his partner. His Oscar-nominated performance sees George struggling to come to terms with his newfound loneliness, and finding solace in his friends and students. The story of loss is universal; and this introspective character really brings a unique splendor to the film.
Hal Fields
"Beginners" (2010)
Hal comes out at age seventy-five, after the death of his wife, and begins a relationship with a man; the movie follows his son, Oliver, as he remembers the final months of his father's life through flashbacks and begins a new relationship. Trying to make the most of the rest of his life, he teaches Oliver a thing or two about love along the way, and is an amusing, affectionate father that anybody would love to have. In 2011, Christopher Plummer became the oldest actor ever to win an Oscar for this performance.
Patrick
"The Perks of Being a Wallflower" (2012)
Highly charismatic, but unmotivated in school, Ezra Miller's Patrick is popular among his fellow students and unashamed of his sexuality. His story takes a turn for the dramatic, though he's a class clown, when his secret relationship with Brad, a football player, takes a turn for the worse. While Brad is secretive about his sexuality, Patrick foregoes the stereotypical tortured gay teen storyline and is a refreshing change of pace for a young male gay character. He also proves to be a most loyal friend.
Sometimes the movies are less about erotic soul-searching than about defining one's boundaries. And if at times the symbolism is a bit heavy-handed, and the ending is easily foreseen strong performances and burnished direction do much to atone. Indeed, both gay and straight romantic dramas could do well to crib from these films fine understanding of what constitutes romance.
Honourable mentions
Simon Bishop
"As Good as It Gets" (1997)
Handsome Bob
"RocknRolla" (2008)
Scotty J.
"Boogie Nights" (1997)
George Downes
"My Best Friend's Wedding" (1997)
FBI Agent Paul Smecker
"The Boondock Saints" (1999)
Armand Goldman
"The Birdcage" (1996)
Frank Ginsberg
"Little Miss Sunshine" (2006)