BY SIDDHARTHA MUKHERJEE
Cinema in the 1970s granted to writers and directors a level of independence and marked a histrionic shift in how films were made. "The Godfather", "Jaws", "Star Wars "movies, and "Apocalypse Now" are just some names on that list.
The films during this decade dealt with themes of isolation and alienation, with characters enforced into moral quandaries without knowing whom around them they could trust. The 1970s ushered in components of realism to the films that a crop of creative young filmmakers pushed to the limits. There are some movies from the 70s that fall below the radar, but indeed warrant to be recognized.
Here is a list of a few of those movies that deserve to be on more lists:
The Cassandra Crossing
The movie stars Richard Harris and Sophia Loren as train travelers, and Burt Lancaster as a military officer who has to decide what to do with the train when it is discovered a passenger aboard is a terrorist sick with bubonic plague. The officer decides to send it down the dangerous Cassandra Crossing, and the two on board try their best to save everyone. Playing out as a cross between a political thriller and a disaster movie, this film was savaged by critics and was quickly forgotten. What makes this movie interesting is that it is one of the first movies to deal with terrorism, and how the 70's view of terrorism is looked upon (compared to our post-9/11 world.)
The Culpepper Cattle Co.
The film stars Gary Grimes as farm boy who has read too many pulp novels about being a cowboy, joins a cattle drive to Colorado, but soon realizes, following one hardship after the other, that his romanticized notion of the lone cattleman is pure fantasy. The movie is viewed from Grimes' character's perspective, and he successfully provides us the point of view of a wide-eyed adolescent being subjected the realities of living on the open range. What starts out as a coming-of-age movie set in the Old West quickly becomes a violent lesson of what it's like to live in a country that was largely lawless.
The Fury
Kirk Douglas stars as a government operative, whose telekinetic son is abducted by a secretive organization so they can harness his powers for dubious purposes. Amy Irving, a telekinetic teen who possesses a psychic link with his son and tries to help find him. The tension continually ratchets up to a very satisfying ending and Douglas, as always, puts in another fine performance. Playing more as a political thriller than a horror movie, this movie does tend to slide off the radar and it is worth seeking it out for no other reason than to see Kirk Douglas in one of his final true leading performances.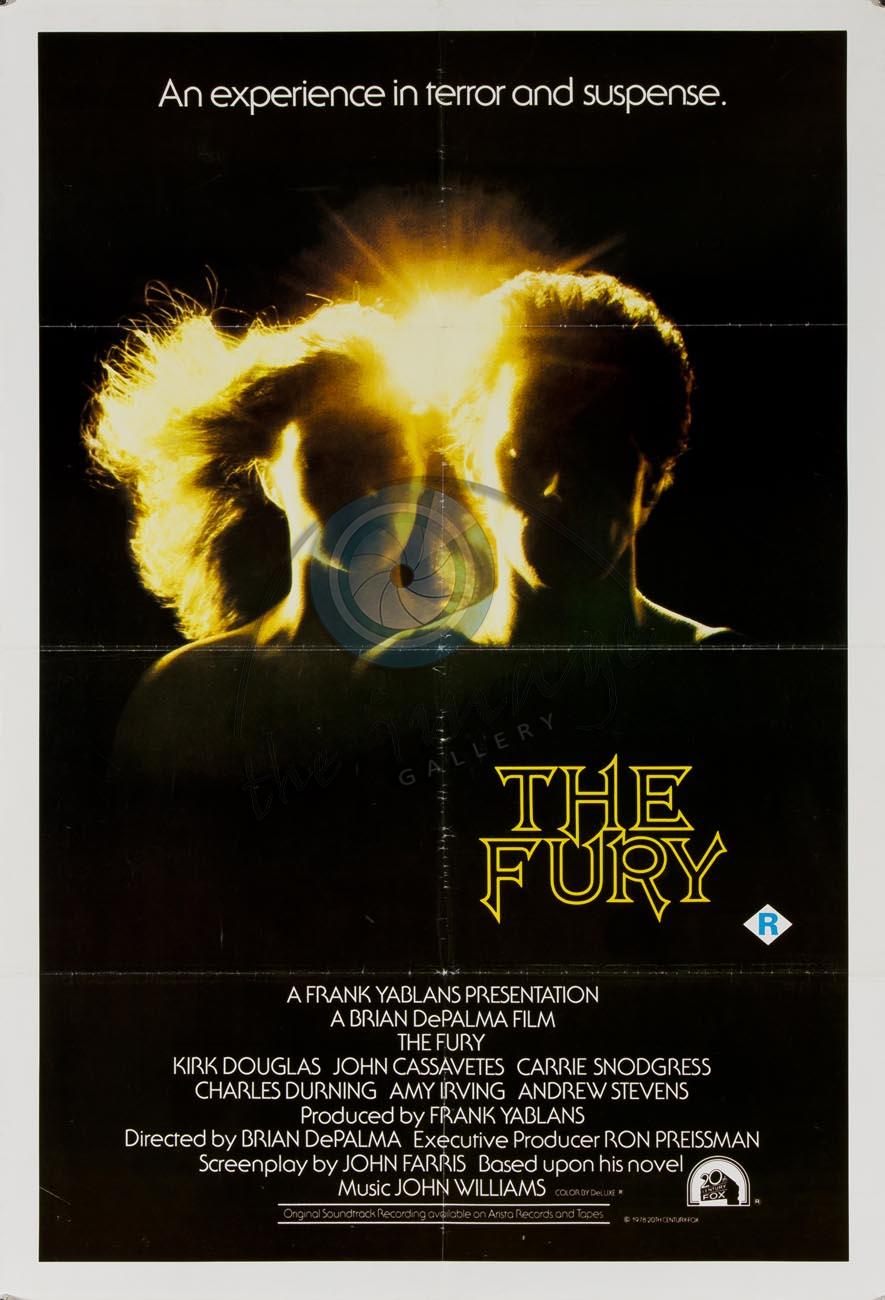 North Dallas Forty
This is an underrated rated sports movie that is rarely seen on television and is one of the first movies to try and give a realistic look at football from the player's point of view. It was a star vehicle for Nick Nolte as a football player on the tail end of his career. There are some truly tender moments to watch, and what really sets this movie apart is the way it cuts across the grain of your typical sports movie; there is no uplifting teary-eyed moment where, through perseverance, our hero has a history making moment in front of cheering crowds.
The Sentinel
The movie concerns itself with a model who rents out a New York brownstone where a blind priest dwells the top floor. Naturally, strange occurrences start to happen and things go bump in the night. Relying on atmosphere instead of gore, it generates some very creepy moments. Some seriously big names from the Golden Age of Hollywood show up in this including Ava Gardner, Burgess Meredith, Jose Ferrer, and Arthur Kennedy, in minor roles, some as demonic neighbors. Though not recommended for viewing alone at night, nobody would consider comparing this movie to 'The Exorcist'; but its intriguing story and disturbing imagery make this one stick out in the psyche.
Over the Edge
Over the Edge is a dark account of bored teens who get in way over their heads, ultimately leading to tragic results and this flick happens to be one of the first teens-in-crisis movies. Set in a Colorado planned community out in the middle of nowhere, those who developed this community seemed to have accounted for everything. On the surface, they have given a perfect place to raise a family away from the dangers of the city, however, what becomes evident is that under the surface, distress is brewing that will lead to several deaths and a tragic consequence for all involved. A side note of interest is the fact that this is Matt Dillon debut film, and he is the only recognizable actor.
Slap Shot
Director George Roy Hill teams up with Paul Newman and supplies some nonstop humor from beginning to end. We also see doubles as an indictment of the violence that was prevalent in the media and the entertainment industry at the time. It almost takes multiple viewings to see the inner message of people's hunger for violence. Newman's character is a manager/player of a minor league company-sponsored hockey team that is failing and with the threat of being shut down, he hires three of the most violent hockey players he could find to drum up interest in the team. What follows is one hilarious moment after another. Newman was in top form at the time and is a joy to watch.
Escape From the Planet of the Apes
We have three apes enter the world of humans, instead of having an astronaut enter the world of the apes, with the consequence being both funny and tragic at the same time. Roddy McDowall, returning as the ape leader, provides this movie a boost that was deeply missed in the last movie. This is a movie that plays out in a bizarre way, more as a prequel than a sequel, and gives us a start on how the "Planet of the Apes" world is created.
That's all folks!