BY SOMREETA MUKHERJEE
When in Kolkata, it would be an absolute sin if you don't taste the non-vegetarian delicacies that the city of joy has to offer. Check out the must-have mouth-watering dishes that you should try out in Kolkata.
1.GOLBARIR KOSHA MANGSHO


If you are in love with mutton curry and looking for juicy chunks of mutton cooked in spicy gravy that almost sweeps you off your feet, Golbarir Kosha Mangsho is something you can't afford to miss. Relish it with Tandoori Roti, Rumali Roti or Paratha.
2.MITRA CAFE'S CHICKEN KOBIRAJI


Mitra Cafe's Chicken Kobiraji is (what you can call) a 'Bengali's Pride'. Nothing like catching up with an old friend over Chicken Kobiraji at Mitra Cafe and may be, a cup of tea as well!
3.BASANTA CABIN'S MOGHLAI POROTA


When deep-fried parathas are stuffed with egg and minced meat, served with some onion and alu r torkari, it is no less than a gourmet's paradise. Basanta Cabin's Moghlai Porota is surely a must have!
4.ARSALAN'S MUTTON BIRYANI


If there is anything called food-gasm, you are surely going to experience one when a plate of Arsalan's Mutton Biryani is served to you. Tender pieces of mutton cooked in spicy mix of rice- Arsalan's Mutton Biryani can't be missed in any case!
5.FISH FRY AT BIJOILI GRILL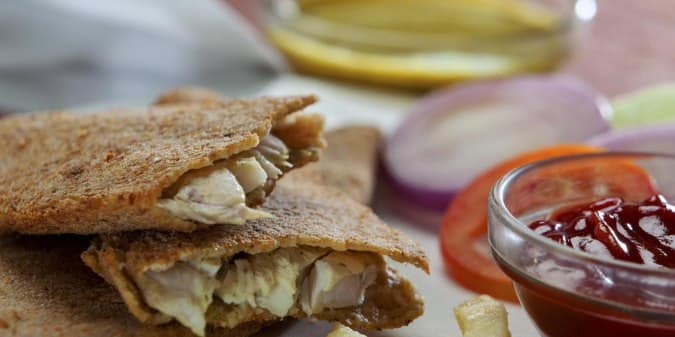 Actually, at Bijoli Grill, the list of fish items you must try is endless. Butter fish fry, fish fingers, fish orley, fish roll- try them all and you will never ever regret it!
Which one do you plan to try first?
Image Courtesy- Google Images