BY SOMREETA MUKHERJEE
Large open pores on skin are not only repulsive to look at but are also the reason behind numerous skin issues. So, why not go that extra mile and minimize open pores? The good news happen to be that you can efficiently minimize open pores by resorting to easy home remedies. Check them out!

HOW TO MINIMIZE SKIN PORES WITH HOME REMEDIES
Check out the top 5 home remedies for skin pores:
THE ICE THERAPY: Wrap an ice cube in a piece of clean cloth and rub it on your skin for about 15 to 20 seconds to improve the appearance of skin. Do it twice daily to shrink open pores.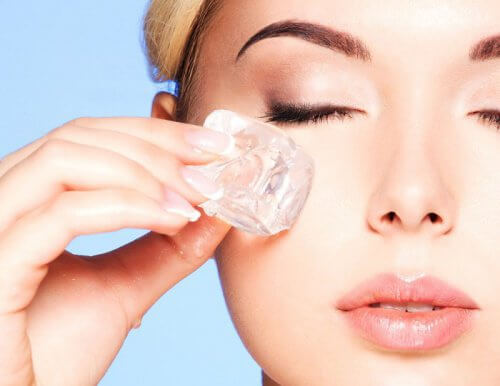 THE PROBIOTIC OVERDOSE: Stir some yoghurt in a bowl and apply a thin film of the same on your face. An excellent natural cleanser containing lactic acid and probiotics, yoghurt works wonders. Leave it on for ten minutes and wash off to minimize open pores. This is to be done twice every week.
THE ACV TREATMENT: ACV is known for its anti-bacterial and anti-microbial properties. Mix equal amounts of ACV and water and use it on your face using cotton ball. Leave it on for five minutes and rinse. Do it at bedtime everyday and there will be a considerable reduction in the size of your facial pores.
THE EGGITARIAN REMEDY: While egg whites are great for skin tightening, lemons too work wonders for your skin in a variety of ways. Add a tablespoon of lemon juice to an egg white and mix well. Apply this mask on face and wait for it to dry. Wash thoroughly with water.
THE CLAY CURE: With a variety of clay available, the choice is surely yours. Bentonite clay, Fuller's Earth or Kaolin- take 2 tablespoons of clay and mix with rose water to get a smooth paste.


Apply it on skin. Wait for twenty minutes and wash off with cool water. Do it twice every week.
Apart from these easy home remedies, facial steaming once in a while and use of non-comedogenic products help deal with the problem of large pores effectively. With these easy tips, minimize the appearance of skin pores and look beautiful, naturally!
Images from Google