BY SIDDHARTHA MUKHERJEE
The 67th annual Cannes Film Festival offered some glamorous, unpredictable, occasionally frustrating, and sometimes transporting crop of films. On being patient viewers, entirely unterrified by long runtimes or seemingly obscurantist locales or themes, and without losing the critical faculties to popcorn populism, the richness and breadth of Cannes programming pulls us back in, and we found our level with astonishing films like "Foxcatcher" and "Leviathan," both in competition, both thoughtful and meticulous stories of downfall and decline, both utterly brilliant in every way. There are no doubt other more newsworthy, more fantastic features. Well for us, these were the ones to watch out for:
Deux jours, une nuit (Two Days, One Night)
One of the festival's biggest upsets for being entirely empty-handed with no award, the film showcases the story of Sandra who after coming out the other side of an apparently lengthy battle with depression, faces the prospect of losing her job if she cannot convince the majority of her colleagues to forgo a €1,000 bonus in favour of her staying with the company. Marion Cotillard's performance is exceptional throughout.
Leviathan
Bagging the award for best screenplay, Leviathan takes a long, immersive look at the machinations of corrupted power in the lives of the powerless, who desperately struggle to stay the course, hoping against hope to win a losing battle. Zvyagintsev has crafted Leviathan in the form of a parable with the most sublimated direction, letting each scene play out with a quiet, methodic use of pace and performance.
Mommy
25-year-old French Canadian director Xavier Dolan is able to weave dialogue, camerawork, a fluid yet urgent editing style, and a magpie's ear for pop music (it also has quite the most remarkable soundtrack of any Cannes entry; Dido, Counting Crows, Celine Dion, Oasis and Eiffel 65 tracks are used in a baldfaced attempt to be deliberately unsalvageable) into a cinematic world and it's perhaps a never-seen-before technical stunt that's deeply intriguing.
Foxcatcher
At the core of this morality tale is Bennett Miller, the Oscar- nominated director of "Capote" and "Moneyball," winning the jury's heart and also the best director at the Festival as he allows "Foxcatcher" to study its subjects, and give the audience an in-depth understanding of all the motives involved. Watch this film for the performances: Tatum and Ruffalo finding new ground in familiar personas; Carell immersing himself into the mindset of a troubled man.
Clouds of Sils Maria
Clouds of Sils Maria is fiendishly wise and Olivier Assayas and Juliette Binoche reunite after their previous collaboration (Summer Hours) in this wonderful meta film that brings to mind Ingmar Bergman's Persona and also works as a biting satire on celebrity culture, with excellent performances from its three actresses, especially a surprising Kristen Stewart. The enigmatic title refers to both a climatic phenomenon called the "Maloja snake", which occurs in the Engadinean alpine pass in Switzerland, and to a village at one end of a local lake.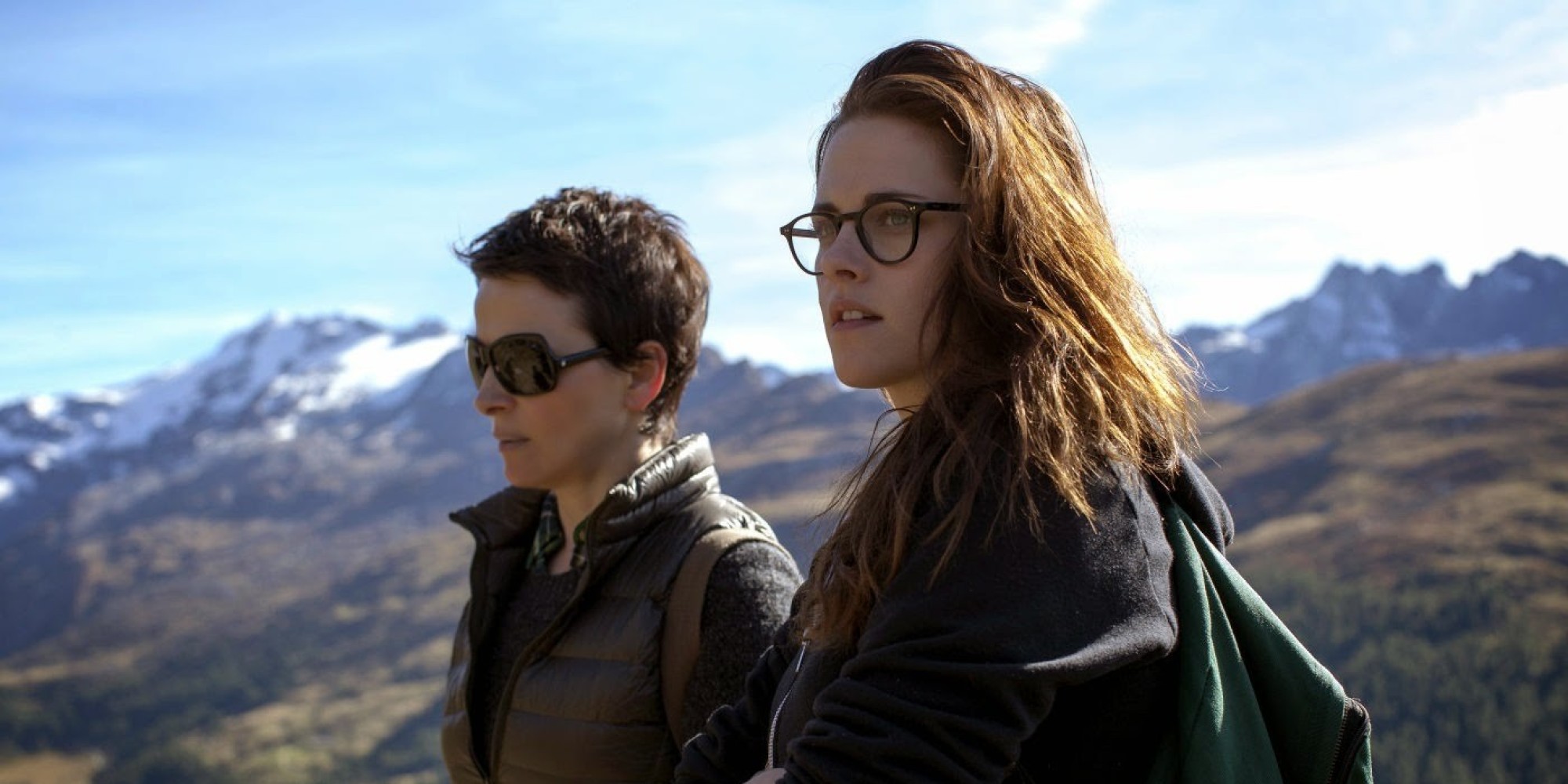 Mr. Turner
Mike Leigh's biopic of British painter J. M. W. Turner attests an impeccable attention to detail and Leigh's camera weaves the world of this period drama through slow and ponderous movements, every gesture by an actor as carefully calculated as the forceful actions Turner throws onto his canvases. Timothy Spall emanates a waft of stubbornness with all the grunts and groans to portray Turner as if he is a tough pangolin impenetrable to the exterior world, mostly self-indulges in his vocation and he did win the best actor with a virtuoso performance.
ADIEU AU LANGAGE (GOODBYE TO LANGUAGE)
With this boldly experimental collage of sounds, images and ideas, Jean-Luc Godard is the acknowledged mascot of intellectual cinema. Colour-saturated images of nature adorn the film: nature as the only simple optimism left. The allegory is developed by a highly stylised, bleached-out and barren couple – he, brutish, she, sensitive – walking around their home in stylised nudity like Adam and Eve, shamed by their inability to attain the simple happiness of simple communication.
Honourable Mention:
The jury awarded the Palme d'Or to Nuri Bilge Ceylan's "Winter Sleep."