BY SIDDHARTHA MUKHERJEE
The breathtaking Disney's computer-generated family entertainment – be it a swooping bird's eye view of Earth's fauna and flora or a delightful rendition, if surprisingly traditional, that honours any classic fairy tale with a sweet, humorous and earnest treatment – knocks spots off earlier CGI movies. The animators always skillfully negotiate that delicate space between animalistic naturalism and homo-sapiens-caricature and employ state-of-the-art technology to give setting and plot such an electric, immersive authenticity. Alice in Wonderland (1951) and many other Disney films were pictorial wondrousness — to take it for granted, even if their emotions retreat to certain levels of programmed predictability as the films proceed. Well, check out this list of the not-so-popular ones:
Oliver & Company (1988)
It's a fun filled romp to be enjoyed by one and all over and over again. When a homeless kitten comes across a street-wise dog with a gift for song and stealing hot dogs, little Oliver finds himself the member of an exclusive gang of thieving dogs. With the setting shifted to late 1980s New York City, the film relies too much on its street smart charm and is an interesting and somewhat refreshing spin.
A Goofy Movie (1995)
If you ever happen to stumble upon this movie, you won't be disappointed. This is a well underrated full-length cartoon movie about Goofy taking his son Max camping for the summer vacation. The animation, while not as dazzling as The Lion King or Pocahontas, is still eye-catchy and colorful.
Brother Bear (2003)
The secret and beauty of this feature lies in looking beyond the classic Disney story and focusing on the sub-text; and you'll discover a deeper more inspiring story framed within the classic Disney formula. Don't take this feature at face value. By capitalizing on humor, colorful visuals and a rich musical background, Brother Bear deals effectively with such important themes as brotherhood and man's bond with nature. Although no Disney's best, it is heartwarming and sweet.
The Black Cauldron (1985)
This is a picture of immense artistic accomplishment. The plot concerns would-be warrior Taran who sets on a quest to stop the evil Horned Kig from getting his hands on a mysterious object which could unleash all supernatural hell on Earth. See this film for its impressive animation and intermittent charm.
Wreck-It Ralph (2012)
The movie centers on Ralph (voiced by John C. Reilly), the villain in the "Fix-it Felix" arcade game, who decides to become a hero. While familiar elements, occasional low-humor and sometimes overly sappy emotions fill the screen, Wreck-It Ralph is an absolutely outrageous film. Consistently clever, visually enchanting, and extremely memorable while even delivering a twist or two, this is a must-see for gamers and adults that grew up with these games.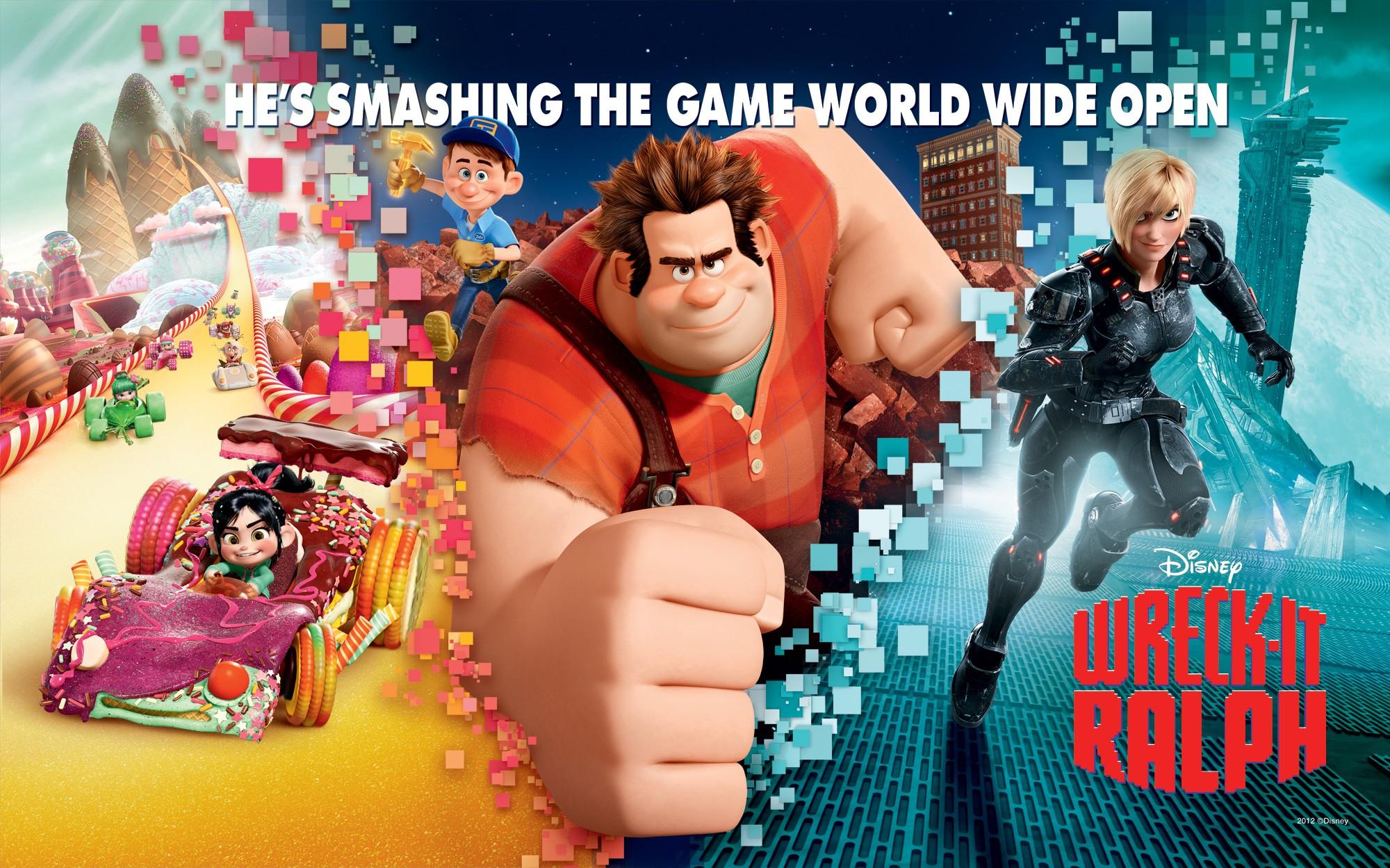 Atlantis – The Lost Empire (2001)
The movie's too rich with invention and characterization, and it gallops right along breathlessly. What we get is actually a potentially detailed plot, unfortunately suffering the blow of being condensed into a 96-minute movie. This is an action film about Atlantis, not about the exposition preceding it, so we are whisked through the first half hour with as many sequences bombarding the screen as it is possible without losing coherency.
The Rescuers Down Under (1990)
The Rescuers Down Under is a high-powered animated action flick with intense drama and heart-pounding emotion. The film holds onto audiences and never lets go from the break-neck speed of the opening credits, directly leading into the extended flying sequences of Cody and the giant eagle Marahootay. Never before has an animated film allowed viewers to soar over valleys, plummet down cliffs and buildings, and through environments with such clarity and ease.
Dinosaur (2000)
Dinosaur follows the life of an allosaurus named Aladar who is trying to find his purpose in life with his adopted family of lemurs (who raised him at birth when his egg fell to their island). The opening scenes were the most colorful, where we are taken to flight in the wings of a flying Pteranodon, switching from one scenery to the other. The animation is very detailed, giving the characters and setting a very authentic look. Even so, it manages well the moments of emotions and visual elegance.
Alternately exhilarating and indeed memorable, these films offer a hyper-realistic view of animation as a place of natural hierarchy, unpredictable menace, and story-setting camaraderie. There's a lot of imagination that went to the effects, and the heart is not forgotten; throw in some time for the list, and you have family entertainment of the highest order.