BY SOMREETA MUKHERJEE
To keep yourself strong and healthy, you must have protein rich diet. While there might be enough protein-rich food ideas for lunch and dinner, you might be clueless about the healthy protein snacks that you can reach out to with slightest effort. Check them out!
TOP 5 HEALTHY HIGH PROTEIN SNACKS THAT ARE EASY TO MAKE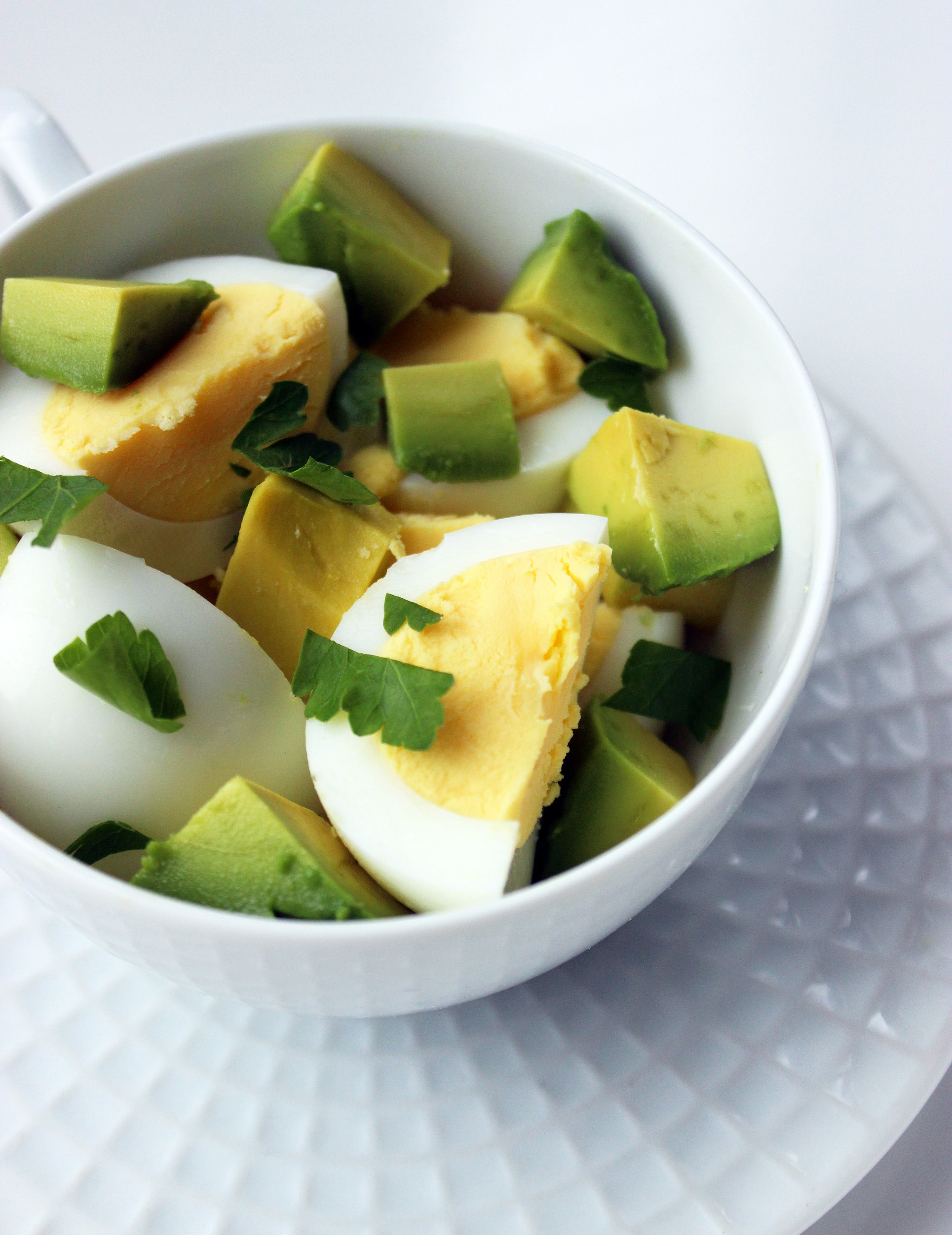 HARD BOILED EGGS WITH AVOCADO
Egg yolk is a storehouse of proteins. Slice two hard boiled eggs and combine it with diced cubes of half an avocado. Garnish with a teaspoon of your favourite herbs and to make it hot, add a dash of chili garlic sauce. While an egg contains as much as 13 g of protein, 100 g of avocado has 2 g of the same.


MUNG BEANS SALAD
For a protein rich snack, opt for Moong beans salad. Add some salt, pepper, coriander leaves, shredded onion, tomato and sliced cucumber to a cup of boiled mung beans. Mix the ingredients together and add a dash of lemon juice. Enjoy your moong bean salad and get your dose of proteins while your snack is still low in calories. A cup of mung beans contains about 3 g protein.


CASHEW AND ALMONDS
While every 100 grams of almonds contains 21 g protein, every 100 grams of cashews contains 18 g of the same. Take a handful of almonds and cashews and munch on for a filling yet quick protein rich snack. Add a few raisins to the mix to add variety and taste.


YOGURT WITH PISTACHIOS
100 g of yogurt contain 10 g of protein. Add a handful of pistachios to your bowl of refrigerated yogurt to make your snack protein-rich. Every 100 g of pistachios contain 20 g protein. The combination tastes delicious and is very healthy too!

COTTAGE CHEESE WITH HONEY
For every 100 g Cottage cheese, you get 11 g protein. Add a tablespoon of honey to your bowl of cottage cheese and savour it to your heart's content.
Why devour junk while you can snack on healthy protein-rich food so easily? Try them out and keep yourself hale and hearty.
Picture courtesy- Google Images