BY SIDDHARTHA MUKHERJEE
India is known for diversity in languages, diversity in region, diversity in festival, diversity in states, diversity in food, diversity in clothes, diversity in everything which uniquely represents the country and its people. India is incredible for those who believe in it. There are delights and surprises for you at every stage of your journey. India continues to throw interesting subjects for films, and for those of us who sit in the less sentimental train, some Hollywood flicks have set India as the core and they tap into some of the fascinating aspects of the country. Embedded in the luscious character dramas and riotous colors India provide splendid set-pieces to some of the English language films which are serious probes into the many facets of the Indian definition of society, relationships and life. So, here are some English movies based in India you should check out today:
Gandhi (1982)
The movie masterfully tells one of the most important stories of the 20th century, that of India's struggle to free itself, spearheaded by one of the most extraordinary men of all time, Mahatma Gandhi. Director Richard Attenborough filmed  on location in India. This movie is not tainted by the embellishment of Hollywood and we see places like Porbandar, Aga Khan Palace in Pune, Rashtrapati Bhavan where the real events took place. The Champaran farming riots scene was filmed in Patna, Bihar. A determined and distinguished epic, Ben Kingsley's captivating performance and Richard Attenborough's sharp direction combine to create a beautifully shot and fascinating tale of the man who led India's liberation from British rule.
The Darjeeling Limited (2007)
There is so much humor in watching three brothers stoned on Indian pharmaceuticals, trying to pray and getting sidetracked by arguments over stolen belts and confided secrets. It goes from hilarious to heartbreaking in the blink of an eye. Director Wes Anderson simply knows how to develop characters. He doesn't beat you over the head with any contrived message, but simply lets you watch how these characters interact with each other. It's a beautifully filmed movie, well-acted, with gorgeous settings set in Osian, Udaipur and Jodhpur. A must see!
The Best Exotic Marigold Hotel (2011)
An absolutely stellar cast are well served by an intelligent witty script with some killer one-liners which are guaranteed laugh out loud.  The premise is simple: a collection of Brits of a certain age decide to spend their early retirement at a dubious, run- down hotel in Jaipur, India. The cities of Jaipur and Udaipur are featured heavily along with some of the India's most magnificent forts. The locale alone makes it worthwhile, although somewhat cleansed of it's abject poverty India shines through as a colorful, noisy, energetic place for old tattered folk to find some renewal. Maggie Smith, Dame Judy, Bill Nighy and Tom Wilkinson are truly outstanding. Wilkinson's journey to find his lost love was a surprising but great addition to the story.
Slumdog Millionaire (2008)
Slumdog Millionaire is a wholly life-fulfilling epic about destiny and love that is expertly directed and colorfully shot. The Indian actors in the cast are unsurprising, hewing to a script without too much risk that tries to mix in pathos with the humor. Beautifully shot showcasing all the shabbiness of slum life in an Indian city, the raw style of the flick mixed with the locations make it one of the most interesting films ever made. With a clever combination of flashbacks, the film fills in the background of what life is like for the most impoverished members of Indian society, brutalized in religious riots, either ignored or harassed by the authorities and exploited by criminals.
Life of Pi (2012)
Based on Yann Martel's novel, Life of Pi ingeniously thrusts audiences in an allegorical, captivating tale of the titular character, who's a conceit of a young Indian boy stranded with a Bengal Tiger in a lifeboat amid the Pacific Ocean. This visual treat has so many layers in its incredible Asian/Indian subcontinental core with a dash of Taiwan flavouring from the director. An endeavor to the tinkering human feeling, the film was shot much in Pondicherry and Munar in Kerala which is known for its beaches and lagoons. The story bursts with hidden meanings and metaphors designed to evoke memories and feelings from your subconscious that you may have buried long ago, and parts of it – symbolically – will almost certainly overlap distinct times in anyone's lives.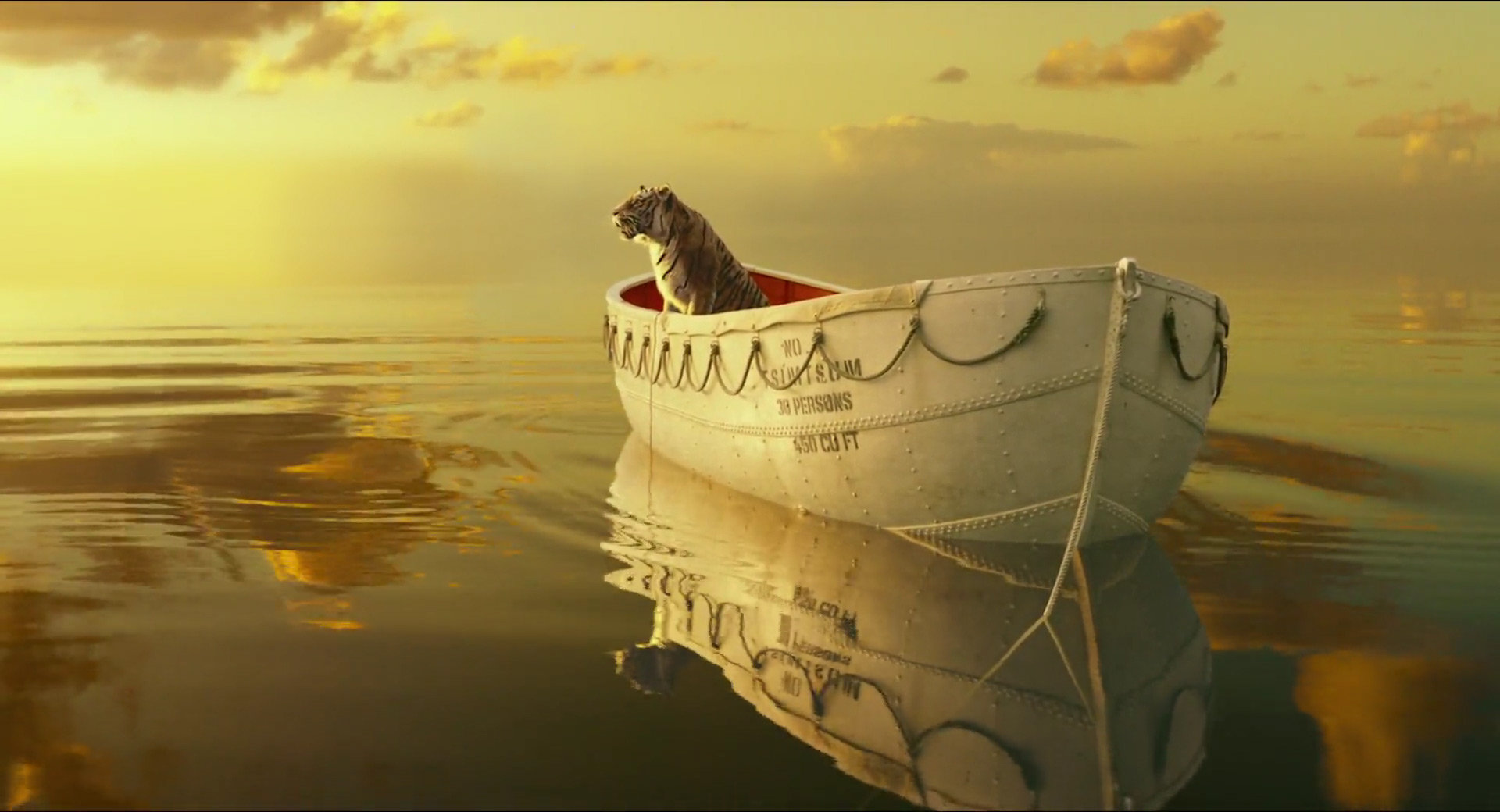 A Passage to India (1984)
With anti-colonial fervor versus colonial superiority, A Passage To India tells the story of a young British woman and her elderly traveling companion journeying from England to India. Set in India in the 1920s, this is a story of cultural intolerance, reconciliation and acceptance. Based on a novel by E.M. Forster, the picture is as much of a reflective tale as it is a sociopolitical allegory. We see video vignettes of The Malabar Caves, Bangalore Palace, Srinagar in the Kashmir Valley, Ramanagara in the southwestern state of Karnataka and Udhagamandalam. A Passage to India captivates audiences with the beautiful cinematography, excellent cast and whimsical score.
The movies in the list are truly stunning work of art and the subjects that inspired the directors to go into depths that many of us rarely explore. They offer bits of meaningful insight about India, drawing emotions throughout. The filmmakers have indeed taken some of the less traversed route and opened a vast range of new possibilities while showcasing India to the audiences worldwide.